News and informations about Internet
European Parliament failed to protect our Privacy

Brussels, 19 October 2017 — The European Parliament has just adopted its position on ePrivacy. It is bad. Major threats pushed by Internet giants were rejected, but the so-called "pro-privacy" groups failed to reject them all. Liberals, left-wing and ecologist groups lost sight of our fundamental rights in an absurd attempt to reach compromises at any cost.
The so-called "pro-privacy" groups (the liberals of ALDE, left-wing S&D and Greens) have lost months in negotiating with regressive right-wing groups (EPP and ECR), pursuing unreachable compromises. At the last minute, right-wing groups left the negotiation table, creating an opportunity for a reasonable text to be adopted. But this opportunity was not seized at all: the groups pretending to defend our privacy did not even try to improve the draft ePrivacy Regulation but only focused on winning today's vote. Shame on them.
The "balanced compromise" adopted today (as Jan Albrecht called it) contains two alarming measures that will only benefit US companies and monopolistic telcos:
allowing websites to track users without their consent for "web audience measuring" (hello Google Analytics and their friends!);
and allowing companies to track our devices in the streets, stations, commercial centers, anywhere, without our consent.
Ms. Lauristin (S&D), who drafted the text adopted today, will pretend that she has proudly defended our rights. Mr. Albrecht (Greens) and Ms. In't Veld (ALDE) will do the same. They should not be listened to. They had several opportunities to reach for a way better text and did not even try.
Lauristin will leave Parliament soon (having been elected in Estonian local positions). Ms. Sippel (member of S&D, left-wing group) will replace her. We call Ms. Sippel to have the courage her predecessor lacked of.
Ms. Sippel will need to be way stronger than Ms. Lauristin, because the text adopted today will probably be debated in a few months by the whole Parliament (today's vote was only in Committee)1. There, regressive right-wing groups will come back, supported by major US companies and monopolistic telcos, and the bad text adopted today will not help fighting them.
« The so-called "pro-privacy" political groups failed to protect us. The ePrivacy Regulation is taking an even darker path than before. Ms. Sippel will take the text back from Ms. Lauristin's hands. We urge her to do what other refused: to fight for our rights and to stop pursuing absurd and unreachable compromises with regressive groups. » claims Arthur Messaud, privacy defender of La Quadrature du Net.
1. It is doubtful that Ms. Sippel will be granted with a mandate for negotiations with the Council before a vote in plenary session. Thus, the text will probably go in plenary now.

Source : www.laquadrature.net | 19-Oct-2017 11:53

Regressive group finally out of debate on our ePrivacy!


Brussels, 17 October 2017 – Today, the pro-privacy groups of the European Parliament have finally stopped negotiations with the regressive party (EPP1), which was trying to broadly allow the industry to monitor us online. It was time! They have no more excuse and must now draft an acceptable Regulation to protect our privacy. This is their last opportunity to redeem themselves.

The EPP has been blocking negotiations on ePrivacy Regulation for months, pushing absurd positions against our fundamental freedoms. Pro-privacy parties (S&D, ALDE, Greens and GUE2) have finally woken up and made the EPP leave the table. They now seem ready to draft a decent text… few days before its adoption.

Their long, nightmarish torpor has prevented them from addressing fundamental issues they must now deal with:
stores or cities must not be allowed to geolocate us without our consent;
Governments must not spy on us without a court order;
websites must not track us without our consent for any "audience measuring";
communications must not be analysed without the consent of both sender and receiver(s);
our rights to encryption and to access the Internet anonymously must be ensured.
Pro-privacy parties, led by the rapporteur Marju Lauristin, have already lost too much time. If they failed to seize today's opportunity to adopt all of the measures listed above, they would bear the responsibility for the future state of our lost privacy.
Ms Lauristin will leave the European Parliament few days after the vote (she's been elected in local Estonian elections). This is her last opportunity to act in favor of Europeans and our freedoms, and to be remembered as such.
1. The European People's Party
2. S&D is the Socialist & Democrats group, ALDE is the Alliance for Liberals and Democrats, Greens gathers the European Greens groups and GUE is the European United Left

Source : www.laquadrature.net | 17-Oct-2017 17:06

ePrivacy: European Parliament must stop Michal Boni


Paris, 11 October 2017 - European Parliament's right-wing has put Michal Boni in charge of defending big companies' interests on the ePrivacy Regulation. His fight against our fundamental freedoms have met weak opposition. Unable to defend strong and consistent positions, the left-wing and Greens have given up many 'compromises' to Boni, turning the future Regulation into a much worse law than the one we have today. Unless they stop him now, they will share this responsibility.

'I'm the bad guy, so kill me!'. This is the only answer Michal Boni was able to give when we asked him whether he was truly ready to sell off the numerous protections of our communications currently provided by EU law. Indeed, Mr Boni (the shadow rapporteur1 of EPP2 group on ePrivacy) is pushing the exact same proposals that big companies have been requesting for months (read his amendments on our wiki).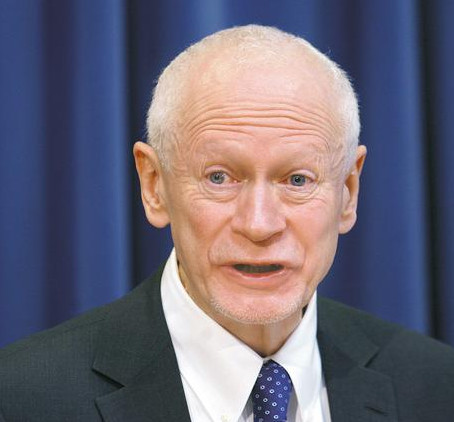 Michal Boni
Many of these proposals have already been accepted as 'compromises' by Ms Lauristin (main rapporteur, from the left-wing group S&D) and Mr Albrecht (shadow rapporteur, from the Greens), who have given up our freedoms step by step. Their only objective seems to draft a text that all political groups may agree on, at any cost. But the cost is high. They are ready to let Boni:
allowing stores, malls or cities to geolocate our devices without our consent;
allowing companies to monitor communication metadata without the consent of the senders (by simply sending an email to a Gmail account, Google would be able to list when, where and who you are communicating with)3;
allowing companies to track their users without their consent in order to 'measure the reach' of their website (to know from what place or through which link we access a website, or to collect any relevant information defining the 'targets' - us - they've reached);
allowing websites to block access to users not willing to give up their personal data (their only alternative would be to pay with money, which means that we would need to buy back our fundamental right to privacy)4.
Marju Lauristin & Jan Philipp Albrecht
All of these changes would allow practices strongly prohibited by the current law. But Lauristin and Albrecht are ready to feed Boni with even more 'compromises'. The last one Lauristin has put on the table would allow companies to process metadata of all our communications (where we are calling from, what websites we visit, when we send texts...) for 'statistical purposes in the public interest'. This extremely vague exception would only enable businesses to make more profit with our privacy and without our consent.
Ms Lauristin and Mr Albrecht must awake from their torpor and reject all of these compromises. If they do not, they should no longer pretend to protect our rights and freedoms.
Learn more, spread the message and act now on: eprivacy.laquadrature.net
1. Political groups of the Europeans Parliament appoint one of their members as the 'shadow rapporteur' of a text discussed in Parliament. His/her role is to define and defend his/her group's position
2. EPP is a political group gathering the right-wing Members of the European Parliament
3. The current compromise amendments require the consent of only one person for metadata processing, whereas they explicitly requires 'all users concerned' to give their consent for the processing of content.
4. The current compromise amendments on recital 22 specifies that users refusing to give their consent 'shall be given other fair and reasonable options to access the service'; in practice, this would systematically mean paying with money.
AttachmentSize boni.jpeg 51.05 KB lauristin&albrecht.jpeg 173.46 KB
Source : www.laquadrature.net | 11-Oct-2017 16:56

Another Disastrous Opinion on ePrivacy, Act Now!


Paris, 3 October 2017 – Yesterday, the ITRE ('industry') Committee of the European Parliament has adopted its Opinion on the ePrivacy Regulation. This Opinion is pretty much the same calamity that has been adopted last week by the IMCO ('consumers protection') Committee, calling for a general bypassing of users' consent. Fortunately, these are just 'opinions' and will not bind the LIBE ('civil liberties') Committee voting on its final Report on 11 October. Still, these Opinions clearly reflect how some Members of the European Parliament are ready to sell out our privacy to big firms. Call them now to reverse this trend.

The majority of the ITRE Committee, led by their liberal rapporteur Kaja Kallas, aims for enabling companies to bypass our consent for analysing metadata of our communications (who we are communicating with, when, how, from where...). This would apply to any purpose considered 'compatible' with the service they provide. A 'compatible' purpose may mean anything, is purposely vague and, in fact, would just allow companies to monitor our communications, to list the IP addresses we connect to and to geolocate us only for economic purposes.

Furthermore, the ITRE Opinion is in favor of allowing companies to geolocate our phones in stores, streets or cites without our consent. It appears that the ITRE Opinion is even weaker than the initial Proposal: companies would no longer be required to display posters in the monitored area in order to inform us about such measures.

Finally, the majority of ITRE Members want our personal data to be traded just as money. Users not willing to share their data may be blocked from websites, unless they pay a subscription. Putting people in a situation where they have to trade their fundamental rights is the shortest way to crush the very purpose of such rights.

Amendments identical to these absurd and dangerous Opinions have been tabled in the LIBE Committee, which will vote its decisive Report on 11 October. Call LIBE Members now and require such amendments to be rejected.

Learn more, spread the message and act now on: eprivacy.laquadrature.net


Source : www.laquadrature.net | 03-Oct-2017 14:26

European Governments Seek Greater Oligopolization of Telecom Infrastructures


3 October 2017 - In March, more than 31 European Community Networks (CNs) wrote an open letter to EU policy-makers, stressing the need for an adaptation of the European legal framework aimed at helping these citizen-driven initiatives flourish, thus supporting alternative, democratic and sustainable ways to meet the goals of broadband policies. But rather than opening the door to a much-needed diversification of the telecom ecosystem, European governments only seek to reinforce the dominant positions of incumbent players. As the EU gets closer to a deal over the future of European telecom regulation, the EU Parliament must resist the pressure and reaffirm its commitment to the public interest.

The European Parliament voted yesterday evening on the draft European Code for Electronic Communications, which will form the basis of telecom regulation across the EU for the next decades. The worst was avoided thanks to a majority of members of the Industry, Research and Energy (ITRE) who resisted calls for a sweeping deregulation. The version adopted by the committee maintains enough room for National Regulatory Authorities (NRAs) to regulate monopolistic situations and take Community Networks (CNs) into consideration1, for instance by giving them access to optical fiber networks or promoting shared and unlicensed access to the radio spectrum, which can be essential to swiftly build affordable and flexible networks.

The Members of EU Parliament responsible of the text -- in particular the rapporteur Pilar del Castillo, known for being close to the Spanish incumbent Telefonica -- will now have to negotiate with the EU Council, which represents European governments. But these so-called "trialogue negotiations" have an obvious lack of transparency, making them very difficult to follow. This is all the more worrying given that the EU Council has drafted a very alarming version of the draft code, which aims at overhauling pro-diversity policies and at encouraging the oligopolization of telecom infrastructures.

On access regulation, the Council wants to see a 7-year period without regulation after new network deployments (such as newly rolled-out optical fiber networks). The national regulatory authorities would then have no way of imposing pro-competitive obligations on incumbents, giving big telcos all latitude to extend their oligopolistic positions at the detriment of CNs and other cooperative or non-profit operators. Should the Council proposal prevail, we will witness the disappearance of small alternative network operators.

On radio spectrum, the EU Council intends to preserve the Governments' control over this vital resource, which will allow them to pursue ill-advised policies benefiting the biggest operators and failing to make the best out of the radio commons. In particular, this will undermine the alleged efforts from the European Commission to develop and extend the shared and unlicenced access spectrum, which enables the development of cooperative or non-profit operators and boosts diversity in the telecom sector.

On institutional aspects, the Council wants to let Member States decide which authority shall ensure market supervision and users' rights. By allowing for the circumvention of NRAs, this could undermine any form of independent national regulation as well as any form of coordination at European level.

In a policy domain that has for too long been prone to regulatory capture by private interests, we call on the Members of the European Parliament to defend the public interest by promoting pro-competition and pro-diversity policies. By resisting the pressure of European governments who seek to further entrench the power of the largest industry players over network infrastructures, our elected representatives can ensure that alternative operators and local communities have the adequate means to develop and innovate, offering forward-looking models and services to the benefit of all.

Co-signatories
Aquilenet
Association Viviers Fibre
Chaos Computer Club Lëtzebuerg
BlueLink Foundation
Fédération FDN
FDN
freifunk.net
Frënn vun der Ënn
guifi.net
Ilico
Instituto Bem Estar Brasil
La Quadrature du Net
netCommons
Ninux
NetHood
Open Technologies Alliance - GFOSS
Renewable Freedom Foundation
Sarantaporo.gr Non Profit Organization
WirelessPT.net
1. See, in particular, articles 74 and 77.

Source : www.laquadrature.net | 03-Oct-2017 09:22

ePrivacy: Dramatic Opinion of the 'Consumer' Committee


Paris 29 September 2017 – Yesterday, the IMCO ('consumers protection') Committee of the European Parliament has adopted its Opinion on the ePrivacy Regulation. The majority of its Members, led by the pro-business rapporteur Eva Maydell, are calling for a general bypassing of users' consent. Act now so that Members of the LIBE ('civil liberties') Committee do not answer this dangerous call in their decisive Report voted on 11 October.

'Freedom of choice should always be guaranteed but it should be not be [sic] made compulsory'. This is with such cryptic and absurd phrases that the rapporteur Eva Maydell justified some of the unacceptable amendments of her Draft Opinion last June. The drift she started back then has now been adopted as a final Opinion by the right-wing and liberals Members of the IMCO Committee:
Dita Charanzová (ALDE)
Kaja Kallas (ALDE)
Matthijs van Miltenburg (ALDE)
Edward Czesak (ECR)
Daniel Dalton (ECR)
Nosheena Mobarik (ECR)
Anneleen Van Bossuyt (ECR)
Pascal Arimont (EPP)
Carlos Coelho (EPP)
Anna Maria Corazza Bildt (EPP)
Philippe Juvin (EPP)
Antonio López-Istúriz White (EPP)
Eva Maydell (EPP)
Jiri Pospísil (EPP)
Ivan Stefanec (EPP)
Adam Szejnfeld (EPP)
Mihai Turcanu (EPP)
Vladimir Urutchev (EPP)
Lambert van Nistelrooij (EPP)
These Members of the European Parliament (MEPs) want companies to be able to bypass our consent for:
analysing personal communications which have already been transmitted (for instance, Gmail would no longer need our consent to process emails stored in the inbox);
analysing metadata of our communications (who we are communicating with, when, how...) for any purpose which is 'compatible' with the service they provide (which may actually mean anything and is purposely vague);
storing 'pseudonymised' metadata (for instance, your ISP would be allowed to store the list of IP addresses you communicate with if this list is not directly associated with your name—which does not limit at all how your ISP may monitor each aspect of your online activities);
geolocating your phones in stores, streets or cites, as long as some kind of poster 'warn' you that you may deactivate your Wi-Fi if you wish not to be tracked;
Furthermore, in the few cases where consent would still be required, these MEPs want that our consent to online-tracking may be a condition to access websites or services, allowing our fundamental right to privacy to be traded.

Amendments identical to the absurd and alarming IMCO Opinion have been tabled in the LIBE Committee, which will vote its decisive Report on 11 October. Call LIBE Members now and require such amendments to be rejected.

Learn more, spread the message and act now on: eprivacy.laquadrature.net


Source : www.laquadrature.net | 29-Sep-2017 16:01

ePrivacy Campaign starts today, act now!


Paris, 25 September 2017 — A decisive vote for our online privacy will take place in the European Parliament in two weeks. If we do not act now, companies will be allowed to monitor us for business purposes and without our consent (through the analysis of our emails, calls and Internet usage, online tracking and geolocation). La Quadrature du Net starts today an awareness campaign, so that anyone can contribute to this fight for our rights: eprivacy.laquadrature.net.

There are two weeks left to convince the Members of the European Parliament (MEPs') in the 'Civil Liberties' Committee (LIBE) to protect our privacy. On 11 October, they will vote their draft report on the ePrivacy Regulation. This report will be the basis on which the Parliament will approach this key Regulation before negotiating it with the Council of the EU (made of the government of each Member State).

La Quadrature du Net has activated its PiPhone: anyone may use it to call LIBE MEPs free of charge, to give support to those that want to fight for our right to a private life and letting the others know that we scrutinize them and that they should be fully aware of the political consequences of their decision. At the same time, La Quadrature intends to provide all necessary information so that everyone can fully engage with this debate.

Learn more, spread the message and act now on: eprivacy.laquadrature.net

For a more in-depth view of the debate, you may also read on our wiki, the amendments tabled in LIBE Committee and our analysis. Among other things, these amendments reveal who are the most active MEPs in favor of corporate surveillance and against our fundamental right to privacy:

What's more, many amendments are clearly positive and would allow us to fight back against these MEPs. The battle is far from over, and we cannot let such an opportunity slip between our hands. Call your representatives before the 11th of October.
1. European Conservatives and Reformists Group, gathering some of the extreme right wing MEPs
2. European People's Party, this group gather the MEPs from right wing

Source : www.laquadrature.net | 25-Sep-2017 16:40

French Ministry of Interior v. Indymedia: An absurd and shocking act of censorship


Paris, 25 September 2017 - Last Thursday, the French Ministry of Interior ordered two Indymedia websites, one in Nantes and the other in Grenoble, to take down an anonymous tract claiming responsibility for fire arson in a police hangar the previous night. According to the government, the hosted text constitutes a "provocation to terrorism". The two Indymedia sites decided to take down the litigious content, in order to avoid being put on the secret blocking list sent by the government to major ISPs in France to censor websites. While the text has also been relayed on the websites of traditional news outlets, the latter have apparently not been subject to the government's takedown request.

This act of extra-judicial censorship is as absurd as it is shocking. Absurd because the litigious text remains widely available online, including through major media sites, and because this affair gives way to a Streisand effect that gives it even more publicity. Shocking because this decision, adopted under the anti-terrorism law of November 2014, illustrates the dangerous consequences of the fight against terrorism, which allows the government to use exceptional measures to target activist groups or, as in the present case, independent and participatory media.

Although sanctioned by the Constitutional Council and the Council of State,1 this system of administrative censorship of the Internet, supposedly subject to the oversight of the French data protection authority, is a disproportionate interference with the right to freedom of expression. To our knowledge, this is the first time that such an anti-terrorist measure, usually covered in secrecy, is implmented for content that is not associated with Islamist extremism. This extension is all the more worrying considering that through yet another bill against terrorism, the government is seeking to transpose into the ordinary law many exceptional measures which could hitherto only be applied during the state of emergency.

After the censorship of Indymedia site in Germany last month, after the blocking of separatist websites in Catalonia last week, this new attack on freedom of expression on the Internet is part of a wider and worrying trend. As the European Court of Human Rights wrote in 1976 , freedom of expression "applies not only to information or ideas welcomed with favor", but also "to those that offend, shock or disturb the state or any part of the population". La Quadrature calls on the European Commission and the Council of Europe to condemn these police operations which undermine the continent's alleged commitment to freedom of expression.


Source : www.laquadrature.net | 25-Sep-2017 14:54

Global campaing on intelligence sharing


Paris, 14 September 2017 — Yestarday, Privacy International, FIDH, LDH and La Quadrature du Net have written to the French surveillance oversight bodies (the CNCTR - Commission nationale de contrôle des techniques de renseignement - and the Délégation parlementaire au renseignement) in the context of a global campaign for greater transparency around secretive intelligence sharing activities between governments. We publish here the press release issued yesterday by Privacy International.

Privacy International, in partnership with 30+ national human rights organisations, has today written to national intelligence oversight bodies in over 40 countries seeking information on the intelligence sharing activities of their governments.

Countries may use secret intelligence sharing arrangements to circumvent international and domestic rules on direct surveillance. These arrangements can also lead to the exchange of information that can facilitate human rights abuses, particularly in countries with poor human rights records or weak rule of law.

National intelligence oversight bodies hold intelligence agencies accountable to the public by exercising scrutiny over the legality, propriety, effectiveness, and efficiency of the intelligence activities of their governments.

The countries written to include the Five Eyes Alliance, which is a secretive, global surveillance arrangement between the United States, the United Kingdom, Canada, Australia and New Zealand. The letter was also sent to nearly all of the countries forming surveillance partnerships that have grown from the Five Eyes: the Nine-Eyes (the Five Eyes plus Denmark, France, the Netherlands and Norway), the 14-Eyes (the Nine-Eyes plus Belgium, Germany, Italy, Spain and Sweden), and the 43-Eyes (the 14-Eyes plus the 2010 members of the International Security Assistance Forces to Afghanistan).

Specifically, PI and national human rights organisations are seeking more information about whether these national oversight bodies:
Are informed about the intelligence sharing activities of their governments;
Can independently oversee the intelligence sharing activities of their governments;
Can access all relevant information about the intelligence sharing activities of their governments;
Can review decisions by their governments to share intelligence and/or conduct independent investigations into the intelligence sharing activities of their governments; and
Cooperate with other oversight bodies to supervise the intelligence sharing activities of their governments.
A deadline of 31 October 2017 has been given for each national oversight body to respond. PI has created an interactive map, which illustrates the countries included in the campaign and the national intelligence oversight bodies that have been contacted in each country. The map will be updated when responses are received.

PI has also provided national oversight bodies with a briefing highlighting the international human rights implications of intelligence sharing arrangements between governments, with recommendations to increase transparency around these activities.

Scarlet Kim, Legal Officer at Privacy International, said:

"As intelligence agencies around the world have expanded their surveillance capabilities, so has the amount of information they exchange with each other, including data collected in bulk. These sharing arrangements are shrouded in secrecy and shielded from accountability. National oversight bodies perform a critical role in holding intelligence agencies accountable. The public has a right to know whether their mandates include scrutiny of intelligence sharing and what form this scrutiny takes."


Source : www.laquadrature.net | 14-Sep-2017 14:55

European Copyright Reform: A New Directive Against Fundamental Freedoms


Paris, 11 September 2017 — NGOs are no longer alone to claim that the draft of the new European Copyright Directive, currently discussed by the European Parliament, contains prejudicial provisions regarding fundamentals rights and freedoms. Six member states sent observations to the EU Council to bring its attention to the dangers some measures could entail, in particular an obligation to automatically filter the platforms. As a significant vote on the text draws near in September, it is important that citizens mobilise and that we draw the right conclusions from this latest repressive drift.

Belgium, Czech Republic, Finland, Hungary, Ireland, the Netherlands: for these six states, article 13 of the draft directive discloses problems of compatibility regarding respect for fundamental rights and freedoms that are guaranteed within the Union. Those provisions could force websites that "host a large body of creations" to implement automatic measures to identify and filter contents. This obligation to filter should operate pre-emptively, meaning upon loading the users' contents, and not only after the fact.

The six states consider such a plan likely to violate freedom of speech and information, protection of personal data, and freedom of enterprise. It also tends to weaken the status of hosts that are protected by the eCommerce directive and imposes an obligation of widespread surveillance on them, which is incompatible with European case law.

This analysis reflects the ones La Quadrature du Net has voiced about article 13, especially last March. NGOs unanimously denounce the risks. The Wikimedia Foundation dreads its repercussions on the collaborative encyclopedia Wikipedia. The Free Software Foundation sees in it a threat to open source software development. Representatives from the research community think that the draft directive will have severe repercussions on Open Access and Open Science.

In fact, this automated a priori filtering of contents would entail consequences even more dire than what would have followed the ACTA agreement that the European Parliament rejected in 2012 as against our freedoms. The harm caused by automated filters, like ContentID on YouTube, is already noticeable, as well as the unfair situation in which Internet users find themselves in order to defend their rights. Generalizing these "censorship machines" will lead the European Web into a cul-de-sac.

It is important for civil society associations to learn from this drift into censorship. The strategy followed since the Reda report in 2015 consisted of abandoning the positive proposals such as the legalisation of non-profit sharing of contents, in favour of more moderate positions, aiming at creating more copyright exceptions. This approach proved a failure, because there is no compromising with the copyright maximalists who pretend to represent the authors' interests and drive the political leaders into a repressive spiral.
France, once again, plays an especially shady role in this process; the last political changes haven't moved a bit the positions of the Government, and the French Members of the European Parliaments still flawlessly aligned on the cultural industry's will.

The draft Directive will be revewed this week in the EU Council, and a crucial vote is planned in Parliament on 29 September. There is little room to influence its course. La Quadrature du Net calls upon citizens to act right now by contacting their European representatives through the FixCopyright platform set up by the Mozilla Foundation.


Source : www.laquadrature.net | 11-Sep-2017 17:22

ePrivacy: La Quadrature against dangerous MEPs' propositions


Paris, 1 September 2017 -- Radical amendments in favor of lowering the protection of our communications have been tabled on the draft ePRivacy Regulation, mainly by Members of European Parliament (MEPs) from the right wing. Today, La Quadrature du Net publishes its positions against such dangerous shifts.

On January, the European Commission issued a draft Regulation intended to replace the 2002 ePriavcy Directive on the protection of electronic communications. La Quadrature du Net denounced the weaknesses of this draft:
it would allow companies to track our location through data emitted by our devices without our consent; and
it would not clearly require a freely given consent, expressed by all users, for monitoring our communications or online activites.
However, as today, these weaknesses would almost appear as minors issues in view of the way more numerous and absurd dangers the protection of our communications faces now.


Many MEPs simply wish that our consent can be systematically bypassed by economic interests, regarding on-line or off-line tracking and the analysis of our messages and activities. Were these amendements adopted, the text would simply become the biggest step backwards ever in the field of data protection at the EU level.




Furthermore, where companies would still want to rely on our consent, these MEPs whish to stronlgy weaken the way the consent can be obtained. Exluding the protection of our on-line activities from the scope of the General Data Protection Regulation adopted last year, they would allow our fundamental right to privacy to become a mere economic counterpart.


On 28 October 2017, the 'Civil Liberties' Committee (LIBE) of the European Parliament will vote its final report. This vote will be a major step of the debate before the draft being negotiated with the Council of the EU within trialogue1.
In the LIBE Committee, here are the most active MEPs in favor of weakening the protection of our privacy:
Before LIBE's vote, three other Committees will adopt an opinion intended to help LIBE draft its report. The 'Internal Market and Consumer Protection' (IMCO) Committee will vote on 28 September, the 'Industry' (ITRE) Committee on 2 October and the 'Legal Affairs' (JURI) Committee on a date yet to be set.
La Quadrature du Net publishes today an analysis intended to help MEPs of these four Committees not to be deceived by the alarming propositions some of them made.
1. Trialogues are non-transparent conciliation committees between the European Parliament, Council of the EU and the European Commission.
2. European Conservatives and Reformists Group, gathering some of the extreme right wing MEPs
3. European People's Party, this group gather the MEPs from right wing
AttachmentSize lqdn_positions_eprivacy_01_09_2017.pdf 69.85 KB
Source : www.laquadrature.net | 31-Aug-2017 17:39

EU Telecom Package: courage over details


Paris, 11 July 2017 - The last discussions on the draft on the European Electronic Communications Code (EECC) before the summer break will take place today and we can only hope for very few changes before the vote on 11 September. The current trend is catastrophic: Pilar del Castillo, the main rapporteur known for her ties with large telcos, is leading to a world of monopolies were very few telcos (3 or 4, she may hope!) would share the whole EU market on optic fiber and radio spectrum. Very few latitude will be allowed to the national regulatory authorities (NRAs) to regulate the market and ensure that the core values also promoted by the European Union will be protected.

In September 2016, the European Commission launched the draft EECC, part of the telecom package, which aims to consolidate and update the EU legislation on telecommunications. The rapporteur Pilar del Castillo (EPP -ES), is almost successful in blocking the negotiations for securing the oligopolistic status-quo on the optic fiber. What happened exactly? Her report was completely focused on minimizing the regulation and maximazing the profit. Despite reasonably positive amendments from the other political groups such as S&D, ALDE and Greens, the "compromise amendments" are mostly following the direction the rapporteur gave in her report. Moreover, Pilar del Castillo is taking advantage of the opacity of the negotiations to keep the upper-hand: all the discussions for reaching agreements on compromise amendments1 are not public, the schedule of meetings is not even published, the working documents are not published either and only a very close contacts within the European Parliament (EP) allow the most informed part of the public to have information and documents. During these - very private - meetings, Pilar del Castillo speaks a lot and leaves very few room for the other shadow rapporteurs2 to express their views and for a real negotiation. If needed, she is also well-known for negotiating few minutes before a vote with the main opponent shadow to ensure that there is no real opposition against her. In 2014, only a very strong mobilisation of people and organisations all over Europe permitted to save Net Neutrality.

The next shadow meeting, gathering the rapporteur and the shadow rapporteurs, will take place today. This will be the last shadow meeting before the summer break and, more importantly, before the vote in ITRE Committee that will take place on 11 September, just after the summer break. The draft Code is a very technical text and Members of European Parliaments (MEPs) cannot improvise themselves experts within few months. Although this is important to update the current legislation, MEPs should thus focus on enforcing strong principles rather than getting lost with technical details which distract them from the core political issues at stake. As representatives of the EU citizens, they also have this responsibility of enshrining solid foundations. It is time to promote values (read our analysis already published) and not dwell on small adjustments that would only limit the damages.

Regulation is not an option nor a limitation to investment and innovation. It is the only way to limit the power of monopolistic telcos. As a response to the telcos arguing that they cannot achieve their political objectives with regulation, Sebastien Soriano (head of ARCEP, the French NRA, and chair of BEREC in 2017) declared that "it's true that in the very short term it could be a temptation to give power to big players because big players may have more money in their pockets. So you may hope that with giving some kind of carrot to these guys, they will invest more and fulfill the political objective. But what we have experienced in Europe the last 20 years is that this is absolutely not the solution. Facts are talking."

We, and MEPs as well, need to fight the perfidious attacks from the largest EU telcos and their mole in the European Parliament: Pilar del Castillo. There is no time to lose: shadow rapporteurs must act now! Some of the groups have already tabled alternative compromise amendments to the non-compromised proposals from the rapporteur, but still face a real opposition. Until now, it seems that the S&D shadow rapporteur, Miapetra Kumpula-Natri, is strongly standing her ground against the main rapporteur, supported by the ALDE shadow Kaja Kallas, on issues such as "active and passive access" or "joint dominance" 3. Unfortunately, this does not seem to make Pilar del Castillo step back to reach a real and sustainable compromise.

La Quadrature du Net asks the shadows to keep moving towards a code that would respect the values and trends that have been the core of the EU policies so far, preventing the telcos from extending indefinitively their power and oligopolistic positions, promoting the network as a part of the commons necessary for the general interest and for protecting fundamental rights and freedoms. The base of any legal code is the values that shape its core and, through that, its future. Those core values were rather weak in the draft EECC, it needs to be strengthened, not weakened. If the EECC has a weak and a crumbly base, EU telecommunications market will be vultured by the most powerful actors burrying innovation, openness, competition and last, civil rights.

Act now, by calling your MEPs through the PiPhone and ask them to force Pilar del Castillo to step back.
1. The compromise amendments reflect a very opaque and undemocratic process where, through backroom deals, Members of the EU Parliament (MEPs) try to shorten and simplify the vote by "mixing" their different stances on the text according to the respective weight of political groups.
2. Once the rapporteur has been appointed as responsible for the text within the European Parliament, each political group appoints a "shadow rapporteur" who will be in charge of following the dossier for the group.
3. See factsheets 4 and 5

Source : www.laquadrature.net | 11-Jul-2017 10:20

Encryption, security and liberties: position of the "Observatoire des Libertés et du Numérique"


Paris, 14 june 2017 — For some time, political authorities are trying to question the technical and legal protections guaranteed by encryption tools. To oppose these dangerous proposals, the Observatoire des Libertés et du Numérique (Freedoms and Digital Observatory)1 publishes its position on the defence of the right to encryption, a tool indispensable to protect freedoms in the digital age.

Press release by the Observatoire des libertés et du numérique (OLN) Right click here to download the full position (PDF) Position summary

In the digital age, legal and technical surveillance capabilities of States have become so advanced that fundamental right to privacy, cornerstone of freedoms of expression, opinion and information, has been challenged lately in France as well as throughout the world.

As such, the capability of encrypting digital communication and data is mandatory in order to preserve fundamental rights and liberties. Encryption remains one of the last barrier against arbitrary and illegal intrusions, either from States, the private sector or criminals.

However, encryption goes far beyond human's right concerns: since digital technologies are now a part of all human activities, weakening encryption, no matter the technique used, would weaken the economy as a whole, as well as our collective public safety.

It is worth repeating that no technique of systemic weakening of encryption could only targets criminal activities: every citizen could also be a potential target. There is no encryption-weakening technique which would only benefit to "well-meaning actors". If a backdoor is created for State activities (police, justice, intelligence services…), any other actor (other States, criminal organisations, hackers...) could potentially use it as well.

Is encryption used by criminals? Yes, because of their inner illegal nature, criminals try to hide their activities. But encryption is also used on a daily basis by every citizen, for almost every digital activity. Criminals can plan their activities in a closed car. Nobody would even think about banning cars, or systematically put a wire inside recording information directly accessible by State authorities.

However, this is the logic defended by those in favour of the criminalization or weakening of encryption. In the same way, technical capabilities for recording places (such as a car) where criminal activities may occur exists, and should be regulated by law, the technical and legal frameworks surrounding State capabilities for interception and decryption have been largely expanded in the last years, giving State agencies many opportunities to gather evidence against suspected criminal organisations.

Benefits provided by further weakening of encryption to fight criminality seem very low, if not uncertain. What is certain though, are the devastating consequences for citizens' rights and liberties, for the country's economy and safety, and for society as a whole.

Proposals of the Observatoire des libertés et du numérique

Both technical and legal capabilities for surveillance in today's digital age are such that the fundamental right to privacy that guarantees freedom of expression, opinion and information in a democratic society has been severely challenged for the past few years, both in France and the rest of the world.
In these circumstances, the capacity to encrypt one's digital communication and data is an essential condition for collective security and the proper functioning of the economy, on one hand, and for the preservation of fundamental rights and liberties on the other, as it prevents arbitrary and illegal intrusion of numerous actors, be they state actors, private companies, or criminals.

The "Observatoire des libertés et du numérique" calls on public and private actors in the digital sector to:
abstain from all initiatives, be they technological or legal, that would weaken encryption tools;
consult relevant civil society stakeholders and institutions sufficiently in advance of any project that would have consequences on encryption;
guarantee all individuals access to strong encryption, an essential tool for the respect of privacy in the digital sphere;
promote the importance of data and communication encryption to the public, and facilitate the use and development thereof.
The full position is available here (PDF)

Members of the OLN : Amnesty International France, Le CECIL, Creis-Terminal, La Ligue des Droits de l'Homme (LDH), La Quadrature du Net (LQDN), Le Syndicat des Avocats de France (SAF), Le Syndicat de la Magistrature (SM).

AttachmentSize 201701.oln_.encryptionsecurityandliberties.trad_.pdf 388.66 KB
Source : www.laquadrature.net | 14-Jun-2017 11:07

ePrivacy : no time for weakness


Paris, 13 June 2017 — June will be a decisive month for the future of our privacy and the confidentiality of our electronic communications. The future "ePrivacy" Regulation now being debated in the European Parliament is divisive, brings back unpleasant memories from when the General Data Protection Regulation was negotiated. Since the publication for opinion of two utterly opposing reports, all eyes are now turned toward the main rapporteur, Marju Lauristin, who is supposed to present her text on June 21. Will we see courage or weakness in the face of the lobbies? Civil liberty and innovative models, or exploitation and surveillance capitalism? La Quadrature du Net has made its choice, and will certainly continue to defend it over the long months of negotiation ahead.

For the past year, the question of privacy and confidentiality of electronic communications has been on the agenda of European institutions.
By means of a revision an old 2002 "ePrivacy" directive, the EU wants to review the rules surrounding the confidenciality of our communications and devices (phones, computers, etc.). This is a very sensitive topic, because it aims to protect our personal privacy at a time when it's being seriously endangered by state surveillance and the constant tracking by private actors, mostly for commercial purposes.

After the European Commission presented its draft proposal in January, the file was sent to Parliament, which is now working on it. La Quadrature du Net -- along with other fundamental rights organizations -- has worked within the Parliament since the beginning of the year to assert the importance of strong, ambitious rules to break from the status quo and provide real protection for European citizens. Unfortunately is comes up against industry's furious lobbying and the ever-present argument over the "balance" we're supposed to find between fundamental rights and business.

This rhetoric of "balance" is intolerable, because it seeks to make us believe that today's "balance" currently leans in favor of protecting our rights and liberties, and that we have to re-balance things in favor of industry and business. That's a lie. Individuals have no power compared to service providers. Their personal information is wrenched from them without their free, informed consent, when it isn't simply ignored. This creation of wealth, created in the ignorance of users, also feeds the enormous databases that governments love to use for surveillance, and companies for social control, profiling, and advertising.

MEPs have a grave responsibility, because with the ePrivacy rule they have the chance to create a framework that truly protects our rights and liberties, which will lead European digital actors to invest in better models, and in that way to stand out from their competitors.

The rapporteur designated by Parliament to write the draft regulation is the Estonian Social Democrate Marju Lauristin. Her report, which should be presented to the Commission on Civil Liberties (LIBE) on June 21, is eagerly awaited. Familiar with these subjects, the rapporteur has a good understanding of the issues around ePrivacy, but she must remain firm and resist the power of industry lobbies, which will be many and diverse (telecoms operators, American net giants, the online advertising industry, the press, etc.).

Two other committees want to have a hand in the dossier: the committee for industry, research, and energy (ITRE), and the committee for the internal market and consumer protection (IMCO).

Within ITRE, the liberal Kaja Kallas has issued a half-hearted advisory. She actually improves the Commission's initial proposal on certain points:
Consent should be given freely and thus should not be a required compensation to access a service -- in other words, you can't be denied access to a service whose economic model is based exclusively on targeted advertising, only because you refuse to let your personal data be exploited;
Offline tracking of our devices should be subject to consent;
Member states derogations should be limited;;
End-to-end encryption should be encouraged and back doors forbidden.
Unfortunately Ms Kallas's report fails to limit the blank check given to service providers to exploit the data of electronic communications. Contrary to what La Quadrature recommended, consent from only one participant in a communication would be enough, according to her, to permit communications data (metadata or content) to be exploited. Moreover, Kaja Kallas didn't want to include in her report the possibility of really effective class actions for users, and hasn't increased the sanctions for enterprises which violate the rules on confidentiality for end devices.
Within IMCO, Eva Maydell (PPE) makes her business orientation quite clear, and nothing is worth keeping from her report. We won't bother listing here all the points that would have to be amended, but to sum up, Ms Maydell's report:
refuses to consider that the electronic communications sector requires specific reinforced protection, and instead adds exceptions to turn user consent on its head, framed as 'further purposes';
opposes requiring all users in a communication to consent to metadata or content collection;
shamelessly suppresses the entirety of Article 7, which requires service providers to delete or render anonymous the content of communications they handle, as well as metadata no longer needed to assure the communication and its billing.
Just these few examples -- if they were adopted by the IMCO committee, or worse, later picked up by the LIBE committee -- would considerably weaken the already-unambitious European commission proposal. La Quadrature calls on the European deputies of the IMCO committee to reject massively Eva Maydell's unacceptable and dangerous report.
Following on these two reports for opinion, rapporteur Marju Lauristin's proposal will be decisive, because it will be the one to guide how future debates and amendments will be organized. Should we continue to defend the few gains from the 2016 General Regulation on Data Protection (such as that consenting to the processing of personal data cannot be required for access to a service) and fight to not lower the standards set in the former 2002 ePrivacy directive (e.g., saying that consent is the sole legal basis for processing personal data)? Or should we finally abandon this defensive posture, turn to the future, and become a force in putting forward a truly innovative ePrivacy regulation? Right now the lobbying offensive, the positions of some member states, and IMCO's advisory report would tend to make us lean towards the former, but rapporteur Lauristin's proposal might -- with a bit of courage -- reverse that balance.
See also:
La Quadrature's reaction to the European Comission's project for a report (January 2017);
the recommendations for Eurodeputies on ePrivacy (March 2017). More up-to-date recommendations are being prepared;
LQDN's wiki on the project for the ePrivacy regulation.

Source : www.laquadrature.net | 13-Jun-2017 12:14

Under the hood: Vote for a decentralised telecom infrastructure!


Paris, 7 June 2017 — The future of the decentralised nature of the Internet is at stake with the negotiations on the European Electronic Communications Code. La Quadrature du Net publishes its first voting lists on amendments that have been tabled in committees1 and refers to the factsheets (pdf) drafted by netCommons. As anticipated, the lobbying of the telcos has been very useful with many amendments - especially from the right wing - that aim to protect oligopolistic positions of major telcos, undermining any attempt of openess for new actors and rights of users.

As part of the overhaul of the Telecom Package, the European Commission has decided to create a European Code of Electronic Telecommunications. This very complex and massive bill sets the rules for co-investment, radio frequencies, access of small actors to the networks of incumbents, encryption, connectivity country planning, etc. We already wrote about this text in our piece about the main rapporteur's, Mrs Pilar Del Castillo, report.

The list of amendments to be voted on 22 June in the IMCO committee and on 11 July on ITRE committee are tabled and negotiations on so-called "compromise amendments" are ongoing. The compromise amendments reflect a very opaque and undemocratic process where, through backroom deals, Members of the EU Parliament try to shorten and simplify the vote by "mixing" their different stances on the text according to the respective weight of political groups.

Despite the fact that all compromise amendments are not published yet2, La Quadrature du Net offers an appraisal of the tabled amendments in IMCO and ITRE committees. These "voting lists" were drafted with the goal of safeguarding rights in the Code for telecommunications, and making sure that the telecom sector can open up to smaller actors, and in particular Community Networks (note that this voting list does not consider the bad amendments tabled by Pilar del Castillo that should all to be rejected).

What is at stake:

Spectrum - Radio frequencies licenses

Mrs del Castillo along with oligopolistic operators wants to extend the length of those licenses to an unreasonable amount of time: 25 to 30 years! While the bigger actors will sit on their pile of licenses and their so-called "market certainty", other actors such as smaller telecom companies and non-profit actors, will be excluded from accessing the spectrum commons. The on-going negotiations for compromise amendments should promote shared and unlicenced access spectrum, which would favor smaller operators and boost diversity in the telecom sector. To avoid the privatisation and deplation of the public radio ressource, compromise amendments should also ensure that national regulatory authorities (NRAs) will deprive an operator from their exclusive licenses if they fail to deliver on its commitments to make an effective and relevant use of the allocated band.

Access to network

To encourage local control adapted to local needs ("granularity"), and the diversity of ISPs in telecom markets, it is necessary to get both active and passive wholesale access. All actors must be able to connect themselves to the network either through reasonable passive offers (at the individual line level for example) or through active access if the size of the operator does not enable it to get passive access. The current inequality of offering for smaller actors leads to an inequality in access of the market especially for smaller localities, with significant consequences on competition, innovation, concentration of knowledge and territorial cohesion and development.

The compromise amendments must not give a priority on passive access over the active access. On the contrary, offering both wholesale reasonable passive and active access would ensure the development of small and local actors and thus enhance competition, especially on the market for private companies.3

Co-investment and competition

The major challenge for co-investment policies is to allow smaller actors to contribute and participate in the development and establishment of new infrastructures, as a way to foster innovation and economic development. Current provisions for co-investment practices do not allow non-profit or local ISPs to take part to investments, restricting this opportunity only to larger and incumbent actors. Although Community Networks and local SMEs have proven successful in connecting underprivileged communities both in urban and rural areas, it would be only normal to consider them as equal members of the telecoms ecosystem, thus giving them fair and equal access to co-investment opportunities.
Moreover, co-investment in a certain area must be considered an oligopoly of a few powerful actors (on the local level), as the FDN Federation showed in their analysis of the fixed market written for a consultation of the ARCEP in 2016. These oligopolies work as a cartel. The co-investors, in a given area, should be regarded as having the position of the incumbent in that area. Such symmetric regulation would allow welcoming all actors into the market.

Open Wifi

Several national laws seek to prevent the sharing of Internet connections amongst several users by making people liable for all communication made through their Wi-Fi connection. In 2017, two German courts have found individuals sharing their Wi-Fi connection liable for copyright infringements committed by their users, which contravene the important principles for intermediary liability set out in the Directive 2000/31/EC (Information Society Directive, also known as the "eCommerce directive"). They were found liable because, despite having been warned by rights-holders about such infringements, they did not take measures to prevent them. Such liability is a major threat for small wireless community network and a clear distortion of competition since 'traditional' Internet access providers cannot be liable for infringements committed by their users, even if they are aware of them, as provided by article 12 of Information Society Directive.

Encryption and privacy

Encrypting communications content from end to end by default is the only way to effectively minimise the impact of security incidents. Any other measure would barely have any effect. Furthermore, encryption is the main technical means by which to implement the ePrivacy Directive 2002/58/EC, article 5(1), which prohibits any "kinds of interception or surveillance of communications (...) by persons other than users, without the consent of the users concerned". It is also an efficient way for users to implement their right to the art 7 of the EU Charter of fundamental rights that protects communications. The EECC should thus include provisions ensuring that electronic communications are encrypted from end-to-end.

Besides, the Code must comply with the CJEU ruling from 21 December 2016 (cases C-203/15 and C-698/15, "Tele2"), and include a provision that prohibits blanket data retention of traffic and location data for all subscribers and registered users.

Free software on terminals

Article 3.3(i) of Directive 2014/53/EU of the European Parliament and of the Council provides that device manufacturers have to check every software which can be loaded on the device regarding its compliance with applicable radio regulations (e.g. signal frequency and strength). Such a provision is not only a severe burden for manufacturers but also violating the customers' rights of free choice. They will be locked in to software of the manufacturers because they cannot choose the software and hardware independently anymore. This aspect is crucial because alternative, especially Free Software, often satisfies special requirements regarding security, technical features and standards.

It may severely hinder the development of radio local area networks by Community Networks, which are often managed by individual volunteers using custom Free Software adapted to such networks. Since Free Software may be freely studied and improved by anyone, they should not be subject to the restriction imposed by article 3.3(i) and the adoption of the Code is the opportunity to remove such restrictions.

Universal Service

Today and tomorrow, an Internet connection is at the centre of everyone's life. Being connected to the Internet cannot be restricted to a slow and uneven connection. Considering the importance of a public service, especially in allowing less privileged people to participate in society, the USO mechanism should be enhanced in order to enable the beneficiaries to get a broadband access. We support the draft compromise amendments from IMCO4 that seek to ensure an equality between consumer benefiting from USO and other consumers.

The European Electronic Communication Code is the only opportunity before many years to break the oligopolistic disaster in telecommunications in most Member States. We must look at the positive consequences on competition, on local socio-economic fabric and users' civil rights that the funding and development of sustainable networks will have. The threat is big and the main rapporteur, known for her close interests with corporate telcos, takes advantage of this recast to reinforce the status quo. Members of European Parliament must refuse corporate lobbies' blackmail and support initiatives that have already been successful to develop those local and sustainable networks.

Read more:


Source : www.laquadrature.net | 07-Jun-2017 17:23

Net neutrality: one year after, a dark picture


Paris, 1 June 2017 — On the first anniversary of the adoption of the EU regulation on the Open Internet which governs the aspects of Net neutrality, and as the ARCEP (French Telco regulator) publishes its first report on the state of the Internet, we paint a dark picture of its implementation in France and within the EU.

While the ARCEP report reveals some positive points, it also draws too elegiac an assessment, leaving in the dark everything that is not progressing. La Quadrature thus wishes to draw its own —darker— assessment of the state of Net neutrality, and more broadly, of the role of technical intermediaries in exercizing fundamental freedoms in the digital environment.

On all these points the regulator has been alerted by us and by others. On all these points, it is informing itself. But it is not taking action. And while there is incontestable basis for action, ARCEP sometimes prefers to wait for users to make it force operators to comply with the European rules. The regulator is too cautious to step forward, to say what it has concluded, preferring to hide behind individuals or consumer associations.

A year ago ARCEP's president invited us to judge them on their results. A year later, the regulator hasn't acted. He told us yesterday that, now that the preliminary dialogue phase is over, ARCEP would now begin to act. He's been inviting us implicitly to wait for us to judge their actions… That's twice. And that's too much.

La Quadrature du Net has no imperative position, nor really any opinion on how the regulator should operate. But all we can see is that no results are coming.

"What we want are not studies, sanctions, reports, dialog, legislation or voodoo. What we would like is for the operators to end their abusive behaviours toward their subscribers. ARCEP is the authority in charge of that matter, and it is making no progress with it." said Benjamin Bayart, co-founder of La Quadrature du Net.

While, generally speaking, ARCEP is doing things right, this policy of stalling in some areas is a blot its activity. Sébastien Soriano talked about grey areas of the regulation. Here's a grey area of his action:

IPv6: no rush, but even so…

BEREC's1 guidelines (§16) presuppose the provision of a fixed IP address (either IPv4 or IPv6), and we shared our misgivings regarding the implementation as early as last September. Today IPv6 deployment is slow, and the lack of fixed IP addresses, or even public IP addresses for mobile phones, prevents users from providing self-hosted contents or applications, whereas that right appears explicitly in Net neutrality's definition in Europe. Furthermore, the growth in the number of devices can only make the problem worse, restricting "some applications or usages, limiting the Internet's open aspect and the users' freedom."2 ARCEP has nevertheless taken on this job by opening an observatory of the transition to IPv6 in France. That transition is still quite slow, and a simple observatory is without doubt not enough.

VOD and managed services: they are all equal, but some are more equal than others

Regarding VOD or VOIP, some operators take advantage of their situation to push their own offering, or that of a partner, favouring the traffic of that service. This kind of practice is utterly contrary to the regulation on open Internet access 3. Thus, all the market's offerings of VOD (or VOIP), regardless of provider, should go through this prioritized access, otherwise preventing the creation of new services that don't benefit from the same advantages: barriers to market entry, but also limited user choice depending the choice of operator.

Prioritizing traffic is not a problem in itself. It is the fact that this prioritisation is for only a single VOD (VOIP) service that is a problem, and that the service which benefits is chosen by the operator and not by the end user.

Until now the regulator hasn't gone past the "proactive dialogue" stage with the operators, but as long as this kind of practice continues, it seems necessary to move on to the next phase, without waiting for consumers' complaints.

Mobile DNS, intrusive proxies and captive portals

Among mobile phone operators, lying DNS, intrusive proxies (which modify content and track users) and captive portals are common, and the 'proactive dialog' from ARCEP is late in becoming a strong intervention from the regulator to end those unacceptable practices. Nonetheless those practices prevent users from circumventing the operators' private censorship, and on the contrary, permits the operators to act on content (redirection to advertising, filtering, compression etc.) without transparency nor ways for users to protect themselves.

5G blackmail

The operators' dominant theme, including in the framework of negotiating the telecom package, is that the only way to correctly handle the 5G network, to cover the investment costs and to encourage innovation is to roll back the European regulation guaranteeing Net neutrality.

None of those arguments is really valid, and Net neutrality, in contrast, is a true fulcrum for innovation and the development of competition and new uses, enabling all the users and actors identical access to the network to offer and use the services. ARCEP appears unreceptive to those arguments from the operators, and that's good news. However, we would expect the French regulator, as well as the European Commission, to denounce that blackmail from the main operators clearly.

Which freedom to choose an end device?

The European regulation states that the end user can use any end device of his choice, a rule necessary to ensure an open Internet. ARCEP has work under way on this point, though there is no visible progress, not for lack of talking about it.

As of today, the end user is still subject to tied sales from fixed operators (the box) and cannot decide to opt for a terminal of his choice, even though this is fundamental to be able to choose free and open-source software, or have control over the connection to the network, making him independent from operators who do not always respect full neutrality in access to the network.

ARCEP analyses rather well the issues with mobile end devices: the ubiquity of closed offers within constrained environments (iOS and Android), the closing of alternative application stores, the de facto duopoly, the restrictive position of technical third parties in accessing the network, etc. A report on this issue has been published at the same time as the one on the status of the Internet. But this topic is easier for the regulator to analyse because it's not within their competency: it's easy to analyse when you don't have to act.

Zero rating is regaining momentum

The situation has worsened in some member states. The "zero-rating" approved by the Belgian regulator and by justice in the Netherlands is contradictory to the intentions in preparing the regulation. The operators choose what their subscribers are supposed to be able to watch without restrictions, grabbing abnormal power over how citizens access information. In Germany too, an offer from "Deutsch Telekom" has been infringing Net neutrality since April, with no reaction from the regulator.

Lack of clarity in the BEREC's guidelines cannot guarantee uniform application of the regulation throughout the EU, and BEREC's coordination mechanism — currently presided over by Sébastien Soriano — seems insufficient. Will it be necessary to take action at the EU Court of Justice (ECJ)?

It is a real concern, because European regulators identified zero-rating as risky and undesirable, but it is still spreading. That disastrous effect forces us to reflect. In protecting the public interest and limiting abuse by the powerful, is telecom regulation a useless tool?

Worrying commercial offers

The rise of big corporations which own the network, entertainment production and the media, and the creation of product offerings which bundle those diverse services, raises the question of freedom of expression, of freedom of access to the information, and also of the diversity of media.

Thus consideration 7 of the regulation4 takes into account the harmful effects on rights and freedom of the products offered by the service providers who dominate the market. What is there to say then about the now-common TV packages, as well as the 'SFR Presse' offer or the press package from Bouygues?

On these topics, again, ARCEP contents itself with waiting for complaints to be filed. Once again, regrettable.


Source : www.laquadrature.net | 01-Jun-2017 12:34

Letter to EU Institutions: WIFI4EU must promote diversity, locality and Human rights


Paris, 22 May 2017 — As the EU Council, the European Parliament and the European Commission enter the dark rooms of trialogues on the WIFI4EU draft regulation, European community networks and the open-wifi community wanted to remind them of the importance of the inclusion of all actors in the development of local connectivity.

Object: WIFI4EU — EU must promote diversity in the telecom sector and resist the commodification of publicly-funded networks
Dear Sir, Madam

Delegations of Members of the EU Parliament are currently finalising trialogue negotiations on the WIFI4EU draft regulation. The regulation will allow local authorities to open WiFI hotspots to boost Internet access, particularly in underserved communities.

WIFI4EU is an initiative announced last year by President Juncker in his "State of the Union" speech in Strasbourg. To deliver on this promise "to equip every European village and every city with free wireless Internet ac­cess around the main centres of public life by 2020", the EU will unleash 120 million between by 2017-2019 to roll out WiFi hotspots in at least 6,000 to 8,000 local communities.

But as the trialogue draw to a close, there is a huge risk of seeing this laudable initiative miss the opportunity of fostering diversity in the telecom sector as well as human rights. Recent negotiations show that Member State governments seek to keep small and local access providers out of the scheme, favouring incumbent multinational corporations while allowing them to spy on users' communications.

To overcome these risks, we call on the EU Council and the EU Commission to endorse the constructive proposals put forward by the European Parliament, and ask that the letter stand firm to safeguard the public interest in EU telecom policies.

Making room for SMEs and non-profit entities

In recital 4 of the regulation, the European Parliament insists on the involvement of organisations such as "not-for-profit cooperatives" and "community centres" as entities that could offer wireless connectivity. In the same vein, at recital 9b, the EP wants to promote local SMEs and not-for profit actors as key beneficiary for the procurement and installation of equipment 1. Such language ensures that small, local actors — including for-profit SMEs as well as many non-profit community networks — will be eligible to WIFI4EU funds. By directing the funds to these small but competent players, WIFI4EU would promote local employment, spread of technical skills as well as diversity in the telecom sector, rather than favouring already dominant players in the industry. This is all the more shocking considering that many non-profit community networks are already rolling out the kind open wireless networks promoted by WIFI4EU, with little or no public support. By directing EU funds to these actors when possible, WIFI4EU has the potential of helping them grow and expand their activities at the local level. Unfortunately, the EU Council is trying to remove these recitals arguing that they lack any legal basis, and paving the way for dominant actors to reap most of WIFI4EU subsidies.

Recital 4

Protecting the right to privacy by renouncing to prior authentication

In recital 2, both the EU Parliament and EU Council are promoting a solution for a single authentication system that can be used across the EU. This solution favouring authentication system to regulate access to "open" networks is not backed by any substantial reasoning, and runs counter to human rights. We understand the co-legislators' goal of making access to these public networks as easy as possible for people travelling across the EU, but the most simple way to do so is to ensure these are, indeed, open networks without authentication. If the goal of having an authentication system is to prevent illegal activities, co-legislators should be reminded that Advocate General of the CJEU recently explained in the case C?484/14 (McFadden) that imposing on Wi-Fi network operators an obligation "to identify users and to retain their data" would be "clearly disproportionate" as it "would not in itself be effective (...) in preventing specific infringements". In the final ruling, the Court agreed that such an obligation should only be imposed after a specific targetting injunction requiring a WiFi operator to do so. To minimise privacy risks associated with data retention and foster ease of use, WIFI4EU should not promote authentication systems in what are meant to be open and free access points.

Recital 2

Keeping advertising and commercial surveillance out of public wireless networks

WIFI4EU should not commodify publicly-funded services by allowing advertising schemes enabled by commercial surveillance. Unfortunately, the Council is trying to undermine the protection suggested by the EP in recital 2, which precludes the use of traffic data for advertisement purposes or other commercial uses. The EP and Council must keep the EP version to be fully in line with the data protection framework and the EU Charter of Fundamental Rights. Furthermore, commercial use of data cannot be justified within an implementation of public utilities —especially when funded through public money.

Offering free, open and neutral access to those who need it the most

The number one priority for WIFI4EU must be to develop open and free wireless networks that boost Internet access in underserved communities. The Council's proposal to delete the policy objective of "preventing remote locations and rural areas from lagging behind" and of making these publicly-funded networks both "free of charge and free from restrictions" is dangerous. It suggests that WIFI4EU networks might not be free, nor open, nor even respect the Net neutrality principle enshrined in the EU regulation on the telecom single market. The language put forth by the EU Parliament must be upheld.

Recital 4a

Recital 2§2c

We count on you to ensure that the proposals of the EU Parliament, which serves the general interest and specific goals of EU broadband policy, are safeguarded in the final text.




Read the full document here (pdf) Signatories:

Aquilenet (France)
BlueLink Civic Action Network (Bulgaria)
CAFAI (France)
Colectivo Helianto (Navarra)
Common Grounds (Germany)
Chaos Computer Club Lëtzebuerg (Luxembourg)
FDN (France)
FFDN (France)
Frënn vun der Ënn (Luxembourg)
Guifi Foundation (Spain)
IGWAN.NET (France)
Ilico (France)
La Quadrature du Net (France)
LibreMesh (Global)
wlan slovenija, open wireless network (Slovenia)
netCommons (EU)
NetHood (Switzerland)
Open Technologies Alliance - GFOSS (Greece)
Progetto Neco (Italy)
Sarantaporo.gr Non Profit Organization (Greece)
SCANI (France)
Tetaneutral.net (France)
Viviers Fibre (France)
Wireless België (Belgium)
Xnet (Spain)
WirelessPT.net (Portugal)
1. In this context, the text mentions only "SMEs", but these are defined in EU law as "entit[ies] engaged in an economic activity, irrespective of its legal form." The notion can therefore include many non-profits that already work at the local level to provide flexible and affordable Internet access. See: http://ec.europa.eu/DocsRoom/documents/15582/attachments/1/translations

Source : www.laquadrature.net | 22-May-2017 10:44

Net Neutrality: Respect my Net presented at BEREC


Paris, 11 April 2017 — La Quadrature du Net publishes a position paper co-drafted with the FDN Federation and presented/exposed during the stakeholders meeting organised by the Body of European Regulators of Electronic Communications (BEREC) on 14 March 2017 in Brussels.

The proposals aim to allow a better monitoring of Net Neutrality and present helpful evidence for regulators to enforce the application of Net Neutrality especially through a tool developed to allow users to report Net Neutrality violations in the easiest way possible.

Since the BEREC's adoption of the guidelines on Net Neutrality in September 2016, it is up to the National Regulator Agencies to enforce the implementation of Net Neutrality and this cannot be done without the help of the citizens as they are the first concerned by the infringement of this principle. Tools such as Respect My Net allow citizens to report infractions carried by their ISP or mobile operator and allow to put into light unfair commercial practices.

The main points of the paper are:
The tools must be free/libre software;
The tests must be specific, permanent monitoring is discouraged
Citizen's privacy must always be protected, all results must be published in an aggregated form and no information could lead back to the user.
Read the position paper


Source : www.laquadrature.net | 11-Apr-2017 10:29

YouTube: invisibilisation to benefit advertizing
LQDN is publishing here an op-ed by Okhin.

Paris, 10 April 2017 — Online video platforms (most notably YouTube and Facebook) have surpassed television in audience count, making these media extremely important in terms of how they represent society. They constitute a place of public expression, run by private companies, which permit many persons, cultures, subcultures, and social groups to exist, to communicate among themselves, and to be seen. Certainly there are initiatives and free alternatives, but none of them can hope to reach the level of presence of these platforms.

The presence of minorities in these media of mass entertainment (TV, series, films, video games, etc.) is at best problematic. The Internet lets anyone create and have access to content that might tackle this problem by giving them a voice, letting them share their experience, and recognizing them. That is one of the main reasons for the success of these media platforms and user-created content.

YouTube, Facebook and other massive digital platforms have become critical for the public space presence of those minorities, becoming a major component in the visibility of those people, their struggles, their discussions, or just as a means of struggling against isolation, of confronting points of view and situations, and of mutual aid.

In mid-March, YouTube (which belongs to Google-Alphabet) updated their - optional - restricted mode, which is intended to "screen out potentially mature content that you may prefer not to see or don't want others in your family to see".

YouTube displays that mode as a parental control feature with which parents need not decide anything, and surrender to YouTube the choice of what their children may see; or for use on publicly available terminals, such as libraries and schools. The goal is to ensure that nobody who uses those terminals may stumble on content that might shock them.

The most visible consequence of this update was making most content produced by LGBT authors, or about even remotely LGBT matters (the word "gay" in a cat video is enough), unreachable to people using this restricted mode. The update elicited great anger in the LGBT community, forcing YouTube to make ">public apologies, and finally admit that their screening mechanism doesn't work.

In a statement released to specialized press, YouTube explained that health, politics and sexuality were amongst matters that could lead content to be classified as restricted. That definition actually enables YouTube to target nearly any content and flag it as restricted. In the same statement, YouTube adds that user reports and previous restricted content uploads by the same person, were also criteria for flagging content. The more content is flagged as restricted, the more likely it is that their creator will be flagged again.

The regulation of a public space by private interests should not be analysed through the prism of morality, but rather through that of the platforms' business model. The goal of those platforms is neither to display the content the user requested, nor to allow content creators to publish their creations, but instead to display the right ad, on the right content, to the right person, in order to fulfil the requirements of their advertising customers. Havas and Procter & Gamble recently threatened to end their partnerships with Google in light of Google's inability to correctly categorize and label its content. These businesses want to be able to guarantee their clients that no advertising will appear alongside content that might damage their brands1.

This problem is as old as advertising on the Internet. Pop-up advertising was created for this in the 1990s (it took almost a decade to stop this plague). At the time, advertisers complained that they didn't want their advertising, and thus their brands, to be associated with things they disapproved of - for instance, pornography was widely mentioned at the time.

Beyond the simple case of YouTube, we have to remember that, unfortunately, this is only one extremely public case among that many more incursions on freedom of expression for the benefit of the advertisers. Female nudity, for example, is banned from different social media or private software platforms. That which has recently affected queer persons and communities could perfectly well soon affect videos defending political ideas —whether it has to do with candidates to an election or just active participants, and potentially anyone whose ideas displease an advertiser.

YouTube's restricted mode scandal in the form it exploded in the last few days thus seems like the reaction of a business faced with the threats of its clients. It's an attempt to create a public space entirely dedicated to presenting advertising, stripped of content potentially annoying to a brand, realizing Patrick Le Lay's dream of maximizing the profitability of the "available brain time".

If pressure from advertisers brings YouTube to bend to their demands, restricted mode will probably be enabled by default. If restricted mode remains optional but is enabled by secondary schools, how will it be possible to do online research if the platforms don't provide any content that could potentially be politicized? Or dealing with sexuality? How to give access to information about abortion —which is already complicated— if it is not available?

Some attempts by decentralized media whose economic model doesn't depend on advertising already exist, but without threatening in the least the oligopoly composed of the centralized platforms. However, one of the Internet's strengths resides in its decentralization, the possibility to offer everyone to put his content on line. Yet the silo effect and the concentration of content by a few private businesses which control the entire production chain out through broadcast, passing ultimately through the management of income, poses the question of respect for the rights of perceived communities as a danger to their economic model.

It is becoming ever more critical, if we want to live in a society that offers diversity of opinions, of cultures, of ideas necessary for a democracy that includes everyone and everything, to reduce our dependency on these platforms. The dream of a neutral, free, and decentralized Internet is still vivid, and many groups are working on it (from Framasoft to Yunohost passing by riseup.net and a large part of the hacker spaces), but a lot remains to accomplish. The availability of these tools, their use for and by everyone, requires more than make the code libre/open source. If we really want to get these tools out of our "garages", the work that these groups have begun has to reach actively into activist spaces.


Source : www.laquadrature.net | 10-Apr-2017 16:52

From bad to worse: the del Castillo Report on the European Electronic Communication Code


Paris, 22 March 2017 — The rapporteur for the European Parliament on the European Electronic Communication Code intends to make Europe retreat from the way to a free, developed, fair digital society.

To understand what it's about, let's step back a little.

Since 2002, the regulation of telecommunication has been based on a group of European directives called "the telecom package". The second revision of this package (the first was in 2009) began in September 2016 with the publication by the European Commission of a draft bill for a European Code of Electronic Communication. This massive bill of more than a hundred articles aims to recast and reform the current telecom package. It is now being negotiated at the Council of the European Union, and a report just had been published at the European Parliament. This report published by the MEP Pilar del Castillo (ES - EPP) will be discussed in the coming months.
Our work on Telecom Package on the wiki

The bill of the Commission, a bill for a Telecoms oligarchy

We support the Commission' stated objective: to offer very high speed connectivity, based on optical fibre, to all European citizens. That is obvious. However, we discuss how to arrive there. The Commission's bill is a bill for oligopolies, a bill for the big ones, the three or four large operators in each country, a bill at the expense of the small ones. We knew that this Commission couldn't come up with a bill favorable for citizens. That is probably what, at the last minute, convinced it to assemble into the communication, a collection of policies called "WIFI4EU", as a last outburst before entirely forgetting citizens. As if Wi-Fi were no more than an issue of money, dribbled from the fingers like a handout, and not a set of liberties to conquer.

In the Commission's bill, citizens are not equal before the law. The Universal Service Obligation designed by the Commission makes persons geographically isolated or in difficult situations into second-class citizens. While "mainstream" citizens will benefit from very high-speed Internet access, those benefiting from "Universal Service" will have only "functional" access worthy of the ancient Minitel of 30 years ago. In brief, for city-dwellers the very high-speed digital society, for rural citizens the leftover scraps of a two-speed economy.

Networks are today a common good. Even according to the French national electronic communication regulator Arcep, networks are "an infrastructure of liberty". The Commission is neglecting that when it closes the door of the telecoms market to all the small actors who could build and nourish the wealth of telecommunications.

This restrictive closure of the market is tangible in many ways.

Opposed to the demands of European Community Networks, the Commission favored powerful operators substantially by completely deregulating investment in the as-yet undefined new network elements. It was the same when it proposed not to regulate the structurally separated operators. The Commission also handed operators a beautiful gift by offering them individual rights to radio frequencies for 25 years while counting on the secondary frequency market to keep it all working. Once again this flies in the face of history, because today Wi-Fi, and thus free frequencies, transmit more data than all other technologies combined.

But in this fight for the open spectrum, the Commission has defended the sharing of radio frequencies since 2012, and in this text has made a number of proposals in favor of the sharing of radio frequencies in the draft code. Maybe in good faith, but without taking care to establish a coherent and readable framework for the open spectrum, too sure to be swallowed by the Member States.

Those are a few illustrations of the slippery slope on which the Commission places itself against citizens, against the digital society, against innovation. But that is nothing compared to what the rapporteur, MEP Pilar del Castillo, foresees for this recast of telecoms law in Europe.

The "del Castillo" report, a report for private monopolies (i.e the nightmare)

Pilar del Castillo is no stranger to us. She never fails to place her portfolio of responsibilities at the service of the industry: an industry with which she cultivates privileged relations and to which she offers the most beautiful presents. Her report on the Code is one of them.

Determined in her quest for European breakage, Mrs del Castillo doesn't hesitate to dig deeper the gap opened by the Commission. European regulation must not merely be written for an oligarchy, it must be made for a monopoly. But not any old type of monopoly. The public monopolies which Europe has fought against when they were State property, the rapporteur now plans to give to private companies -- the incumbent operators, those now-privatised former monopolies.

To this end, the regulatory shortcomings explained above are extended and made more vague. The control of the regulator is reduced and traded off for more or less fair development. The idea that the optic fibre and a high speed symmetrical broadband are supposed to be objectives, is simply put rewritten to a mere placebo for copper networks. And, of course, no progress on what we could expect from a representative of the European people.

But where the intervention of the MEP is even worst, it is regarding the spectrum. The minimum of 25 years rights on public domain radio frequencies, has been extended to 30 years! 30 years. Here is what will block European economy, here is what will build fortresses around the kings of the digital economy, those incumbent operators re monopolising. And let's not forget the total lack of possibility of interventions on the rights to use the spectrum given to those operators. Finally, because the benefits of the biggest will be pale into insignificance if they were not associated with the privation of the smallest, the unstable provisions by the Commission in favor of the open spectrum are literally eradicated by the rapporteur. Do not think about sharing. Do not think about innovation. Mostly, do not think especially about freedom.

On the ruins of the Telecoms in the making, the only positive provision of this report is the suppression of the administrative fees for the small operators... There is always a small gift for those left behind.


Source : www.laquadrature.net | 22-Mar-2017 12:37

Open letter to EU policy makers on community networks - joint press release


Paris, 16 March 2017 — Today, more than 25 European Community Networks, joined by over 35 supporting organizations from around the world, are sending an open letter to EU policy-makers. At a time when the European Union is paving the way for a major reform of telecommunications policy, the letter makes a number of recommendations to ensure the continuous development of these citizen initiatives, which provide an alternative, democratic and sustainable way to manage telecom infrastructures and meet the goals of broadband policies.


Community Networks are network infrastructures built by local communities and organizations in a bottom-up and democratic way. Given the shortcomings of current telecom policies -- such as the repeated failures of market actors to cover the communication needs of underprivileged populations both in rural and urban areas -- CNs are being increasingly considered as an alternative way to provide affordable Internet access for all.1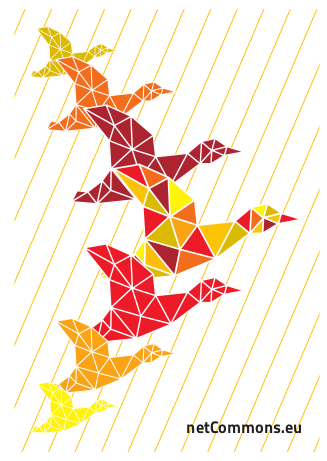 They actually offer much more than affordable Internet connectivity of superior quality, including citizen engagement, resiliency, education, innovation, and the basis for claiming our digital sovereignty over global corporations dominating the digital economy (the principles underlying these initiatives are summed up in the Guadalajara Declaration). Especially in Europe, we are seeing a continuous growth of some of the most successful federated community networks in the world like Guifi.net, Freifunk.net, FFDN and many others.

Yet, Community Networks have been systematically overlooked by policy-makers, and their values and models are being jeopardized by various policies. Today, CNs are asking for minimal and well-deserved support from policy-makers to be able to continue their activities. This open letter is signed by 31 European Community Networks, representing over hundred thousand active members, node owners, and serving even more individual citizens, SMEs, and organizations. It explains the different threats that those networks are facing and provides recommendations regarding the legal and policy frameworks that are appropriate for sustaining a diverse and democratic environment in the telecommunications sector.

The letter will be sent to the European Commission, EU member states delegations as well as members of the European Parliament. We hope that these institutions will follow suit by showing willingness to engage in a debate over the policy items covered in the letter.


Source : www.laquadrature.net | 16-Mar-2017 10:02

Automated platform filtering: La Quadrature sends its arguments to MEPs


Paris, 7th march 2017 — The draft of the new European copyright directive has been presented in september 2016. For now, the work in progress in the european Parliament and mobilisations by concerned people and organisations are multiplying. People pay great attention to the two articles that La Quadrature du Net pointed in september : Article 11 about ancillary copyright for press publishers, and Article 13 about the use of effective content recognition technologies for content platforms.
La Quadrature du Net publishes today its positions about Article 13, that have been fed by discussions and workshops with creators, legal experts and more globally with common users of digital culture. These positions are also send to the Members of the European Parliament to feed the work done in the Committees. The preliminary work carried out by the European Parliament Committtees show that, contrary to what one might think, nothing is locked and many subjects remain open in the copyright dossier. Articles 11 and 13 are subject to various discussions and some proposals by MEPs show that they pay attention to the evolution of use.

Article 13 concerns the use of protect content by Internet services which store and give access to a large number of works and protected materials uploaded by the users. It provides that Internet services must take measures to respect their agreements with rights holders, especially the "use of effective content recognition technologies".

La Quadrature du Net, after several workshops and meetings, choose to develop its arguments against Article 13 by taking several approaches : one strictly focused on legal approach and rights oriented, a second one dedicated to show how Article 13 will be counter-productive for creation and creators, and the last one bringing out the lack of resolution of the "value gap" between platforms and creators, as well as incompatibility with the current regime of content hosters.

Automatization in removing illicit content : a serious attack against legal principle Inverting the burden of proof

Tobegin with, this article inverts the burden of proof: ratherthan requiring the rightholder to prove illicit use of their work, it requires the user who put work online to prove -- after it has been automatically suppressed -- that its content does not violate the other's rights. This mechanism can gravely damage freedom of expression and creation.

The sanction's automatic nature discourages all appeal and eliminates the right to the fair hearing which underpins the principles of the rule of law.

Nothing in the directive requires platforms to consider potential claims orto put in place appeal procedures (other than a vague obligation for "adequacy and proportionality" and the mention of a complaint mechanism with no guarantee).

Broken equity

Additionally, this measure forcefully breaks legal equity: although rightsholders need not take legal action to suppress content, publishers whose content has been abusively suppressed are themselves required to take legal action to validate their rights a posteriori.

Anotherbreach of equity will certainly appear between rights holders richenough to mark all or most of their catalogue so that the robots can detect their reuse, and those who can't afford to do this: if this automatization in removing illicit content becomes the norm, only those wealthy enough to underwrite its costs will be able to have their rights respected.
Will platforms which haven't received the fingerprints from rights holders nonetheless be required to deploy detection tools? Will the absence of these tools imply the de facto illegality of these platforms?

If the situation is unclear, there will be serious risks to competition inthe sense that rights holders may find themselves in a position to decide which platforms they deem legitimate, and therefore which ones may or may not continue to exist.

Overseeing the tools to detect illicit content

The matter of overseeing the robots is equally crucial: who will oversee the robots and verify their workings? Who will be able to certify that the robots have the analytic finesse to distinguish between a work's illicit use and its parody? Who will be able to validate that there will be no abuse, no excess, no abusive interpretation of copyright?

In light of how this type of robots work for video platforms (YouTube), it's already proven that they make many mistakes.
Among these mistakes, for example, we have already seen that rights holders who fingerprint works may themselves re-appropriate others' works, depriving them ofthe right to publish their work freely.


In light of these many disquieting points, we recommend to refuse automating the process of detecting protected works on content platforms, on pain of rendering the legal environment for publishing on the Internet considerably more difficult, and vastly expanding damage to fundamental rights.

Article 13 of copyright Directive : a threat against creation Censorship unable to identify legitimate exceptions to copyright

Automatic censorship tools are by nature incapable of determining whether a work's re-use is a mere unchanged copy or a satire, a criticism or a remix (among other legitimate legal possibilities to re-use an extract of a protected work). This type of measure nullifies and seriously endangers all creative culture based on the usage of other works to nourish creation.

However, transformatory culture is deeply rooted in new uses and services on which this article touches. To damage it indiscriminately in the way article 13 requests actually constitutes endangering a very important part of current audio and video creation.

This kind of creation which transforms or uses pieces of other works is apart of the global cultural ecosystem which can't be suppressed without consequences. For example, many video creators play an important role in popularizing science and disseminating learning. Hundreds of thousands view these publications, participating in vibrant cultural and educational creation, especially the young audience which informs itself and cultivates its knowledge on its own through YouTube and other platforms rather than by traditional means.

Predictable conflicts among rights holders, a negation of the amateur creator

Furthermore, this disposition [Article 13] could have harmful repercussions for works shared under free licence or which have entered into the public domain. The experience of YouTube's robotic detection of protected work has led to many conflicts between rights holders, with important litigation at stake, and as a side effect has also led to modifying the conditions of creation, since creators can't be guaranteed control over how their works are distributed. It will be quite impossible, for creator, to manage their promotion based on release of content. How will the robotic detection make the difference between an "illegal" release and a promotionnal release of content ?

With respect to the very principle of these tools, they flagrantly neglect the status of amateur creators, who can only be acknowledged and protected when registered with a rights management company responsible for supplying the fingerprints of works to "protect" on sharing platforms. This contradicts the principle of copyright, which protects each creator independently of his professional oramateur status.

The draft directive offers no guarantee at all to ensure the greatest possible reduction of censorship errors if it imposes no duty of carefor results or methods. Nor does it take into account either the territoriality of the law or national differences in enforcing copyright, thus putting creators and users in a situation of permanent legal uncertainty.

This disposition, supposedly protecting creators, is actually a way to restrict the capacities of creation and distribution which brings no advantage to creators themselves. Furthermore, it risks creating an outlaw culture which will then migrate to private or hidden platforms, since the targeted practices won't disappear (they are already in massive use) but only disappear from the visible face of the Internet, thus discouraging new generations of creators. To give an example of how this works out, we need only look at the result of Hadopi in France. When the law was passed in 2008 it was supposed to solved the problem of illegal sharing, but by 2015 it applied to only 9% of music downloads.

To adress new cultural practices, it would be better to include into the Directive the proposals made by IMCO and CULT rapporteurs:
to create an extended "quotation exception" for audiovisualworks (CULT)
and an exception for transformative works (IMCO).
It would be a significant progress to adapt copyright to new kind of uses.

Article 13 conflicts with content hosters status and doesn't solve the "value gap"

In demanding that platforms deploy tools to detect illicit content automatically, this article severely damages basic legal principles. But beyond that, it poses many problems of compatibility with the electronic commerce directive of 2000, which regulates the greatest part of responsibilities among Internet actors, and endangers much existing equilibrium without ever solving the problem of the value gap.

The electronic commerce directive of 2000 imposes no requirement for preemptive surveillance of content for providers of shared online content. It is inconceivable to reconcile a general requirement to install tools to detect illegal content with this total absence of apriori responsibility for content hosters, which was originally enacted to permit the development of new services. For the last 15 years it's this balance which has legally protected content hosters. No future corrections to this law can be made only through a directive on copyright and without prior global consultation.

A method which fails to resolve the problem of value gap

The problem of value gap isn't resolved by removing content, because that leads to no remuneration for the creator. Even worse, creators are deprived of the visibility of presenting their works on the Internet, even illegally. The ability to be recompensed disappears under suppression, and controlling illicit content can play no role in redistribution. Thus it can't meet its stated objective.

The Internet has become a very significant advertising resource. We would like to support economic models other than advertising revenue, but it can at least serve as a basis for regulating the problem of transferring value more effectively than suppressing content. One can imagine more comprehensive fiscal measures: European fiscal harmony, measures for extra-european companies, a change in the level of advertising revenue or general revenue of the platforms, etc.

The matter of the income differential between platforms and creators can be settled only by facing the problems of apportionment, while genuinely accepting new ways of sharing by the rights-holders.

Economic disparities among platforms

The general obligation to deploy tools for automatic detection of illegal content will generate a strong disparity among platforms: both the development and the purchase of this kind of solution are extremely expensive. The few companies currently able to develop reliable tools for detecting illegal content are themselves actors in the digital content market, and will get the upper hand and make the smaller actors highly dependent on them, to buy or rent the use of their tools.

The probable growth of litigation due to the inevitable errors of the tools will also bring additional costs. It is the existing large platforms which, for many non-Europeans, will therefore be able maintain acceptable quality of service and to be in good standing with the automatic detection of illegal content, while the smaller entities or the newcomers will have to undertake a much higher cost, even a totally prohibitive one.

Paradoxically, this measure will probably favor the GAFA monopoly and kill the emergence of European actors by disproportionally increasing the cost of access to the market or the unpredictable financial risks increating a content-sharing service. It is really a matter of choosing which economic model we want to promote within the European Union.

La Quadrature du Net urges MEPs of the Committees involved in the work on the Copyright Directive to pay attention of the various problems presented in that analysis, and to simply delete Article 13. Proposals emerge from Committees to intelligently adapt Copyright to the digital era. It would be more useful to support and improve it so that this Copyright reform can be ambitious and involve creators and users in a new dynamic beneficial for everybody.


Source : www.laquadrature.net | 06-Mar-2017 18:06

ePrivacy at the European Parliament : La Quadrature publishes its analysis


Paris, 6 March 2017 — The nomination of Marju Lauristin last Tuesday, MEP of the "Socialists&Democrats" group, as a rapporteur of the ePrivacy regulation on "the respect of privacy and personal data protection in electronic communications" kicks off negotiations at the European Parliament. It is an opportunity for La Quadrature du Net to publish its arguments and recommendations, which it will promote loud and strong during the upcoming months with MEPs of all political sides.

Click here to directly access the recommendations

The five years of negotiations which have been needed to adopt the General Data Protection Regulation (GDPR)1 resumed with greater intensity with the ePrivacy proposal. Given the shortcomings in the GDPR, there is still a long way to go to ensure that Europeans' privacy is respected and that trust between service providers and individuals is restored. The wind is turning and the digital lobbies are beginning to sense that it's not favorable to them: the European Commission has not yielded to their calls for the suppression of the text, and studies on this matter are multipltying to show that Europeans are increasingly concerned about protecting their privacy on the Internet. But a natural adaptation of service providers to the changes in society, so dear to the laissez-faire enthusiasts, does not seem to be under way. On the contrary, new techniques and tracking tools are constantly being developed, and electronic communications service providers increasingly seek to collect and process our metadata and analyze our content.

The future ePrivacy regulation on the respect for privacy and personal data protection in electronic communications is therefore essential to counter those harmful developments and to restore power to the users.

Yet the battle is far from won. As we said in early January, the Commission's proposal turns out to be far below what the speeches say, and the attacks from some conservative Members of European Parliament (MEP) against even the usefulness of the text are extremely disquieting.

The arguments published today are a summary of our recommendations and the points that La Quadrature du Net will promote in the coming months with MEPs and the member states. La Quadrature recommends that MEPs should:
cut back new opportunities for service providers to deal with electronic communications metadata;
force data to be processed anonymously whenever possible;
block third-party cookies by default in browsers (and any other access to the device by third parties);
return to the Commission's proposal allowing devices to be tracked in certain physical locations (whether private, such as in a shop, or public, such as a square or a park) and formally prohibit such highly intrusive practices;
limit as far as possible the derogations granted to member states for national security reasons. It is on the basis of these regulations that the member states have been able to introduce data retention measures in the past, or may introduce measures which weaken encryption tools and electronic communications confidentiality in the future;
consider violating the protection of the terminal device (illegally accessing a device, or tracking a device) as a very serious violation subject to the highest penalties provided for in the General Regulations on Data Protection;
These recommendations - somewhat technical - will soon be supplemented by more political explanations, arguments that everybody will be able to use, and a calendar so that together we can fight this battle for the defense of our privacy and to regain control of our data.

--> Link to the full analysis <--
Source : www.laquadrature.net | 06-Mar-2017 13:58

Global civil society groups call for suspension of the EU-US Privacy Shield


Paris, 3 March 2017 — La Quadrature du Net joins a coalition of European and global civil society organisations and signs a letter asking to suspend the Privacy Shield, the arrangement enabling the transfer of personal data between the US and the EU. These organisations consider that the US do not currently give sufficient safeguards for ensuring the data protection of Europeans. This arrangement is also currently challenged before the European Court of Justice by Digital Rights Ireland and by the Exégètes Amateur 1.
Commissioner V?ra Jourová

cc : U.S. Secretary of Commerce, Wilbur Ross

Ms Isabelle Falque-Pierrotin
Chairman of Article 29 Working Party

MEP Claude Moraes
Chair of the Committee on Civil Liberties, Justice, and Home Affairs

HE Ms Marlene Bonnici
Ambassador Extraordinary and Plenipotentiary Permanent Representative of Malta to the EU

Re: Coalition of Civil Liberties Organisations call for EU Lawmakers to Push for US Surveillance Reform to Ensure a Right-respecting Framework for Non-US persons

We represent a coalition of human rights organisations based in the Member States of the European Union and around the world. We urge you to ensure that the United States
substantively reforms its surveillance laws this year to protect the rights of non-US persons including Europeans. Organizations of this coalition have repeatedly pointed out the flaws in the US redress and oversight mechanisms for privacy violations, the inadequacies in the limitation on collection, access and use of personal data, and the uncertainty of written assurances serving as a basis for the EU-U.S. Privacy Shield data transfer arrangement. Without meaningful surveillance reforms we believe that it is your responsibility to, at a minimum, suspend the Privacy Shield. We urge you to make that position clear to your counterparts in the United States during your upcoming visit.

Title VII of the U.S. FISA Amendments Act (FAA) will expire on 31 December 2017 unless Congress acts to extend the law. This is the provision of U.S. law which includes the authority known colloquially as "Section 702." Section 702 is very broad, providing authorisation for the PRISM and UPSTREAM surveillance programmes that violate international human rights standards.2 Without significant reform, Section 702 will continue to threaten the free flow of information overseas, and negatively impact global data protection and privacy.

Surveillance under Section 702, including the under the abovementioned programmes, was at the heart of the Court of Justice of the European Union's decision to strike down the "Safe Harbour" data transfer arrangement between the United States and the European Union.3

Consequently, the 702 reform is a prerequisite, even if not sufficient as a stand alone measure, to meet the Court's standard.

Safe Harbor has been subsequently replaced by the Privacy Shield. At the time of the adoption of this arrangement several groups pointed out that U.S. law as it stands was inadequate to protect Europeans' data and did not meet the "essentially equivalent" criteria set out by the CJEU.4 Since then, several developments have seriously undermined the US' commitment to protect the rights of non-US persons.5

There are many ways the U.S. could reform Section 702 and the FAA to better protect human rights without undermining the security of U.S. citizens or others around the world.6 Despite this, the predominant reform being considered now is a limitation on back-end searches for U.S.- persons' data without limiting in any way the suspicionless surveillance targeted at the hundreds of millions of people globally. If no reforms - or reforms that only provide greater protections for U.S. persons - are passed this year, we believe the U.S. will have sent a clear message to the European Union that our rights are inconsequential. We urge you to stand up for the privacy and data protection of people throughout the EU and communicate that the Privacy Shield will be suspended without meaningful reform.
Press release from Access Now: https://www.accessnow.org/global-civil-society-groups-call-for-reform-of-us-surveillance-law-section-702/


Source : www.laquadrature.net | 03-Mar-2017 15:24

Letter to EU Policy-Makers: Making Regulation Work for Community Networks


Paris, 28 February 2017 — On the occasion of the revision of the Telecom Package, La Quadrature du Net publishes here the letter of netCommons on the importance of community networks for freedoms and fundamental rights.

La Quadrature du Net stresses that the review the Telecom Package should be for legislators, the opportunity to reinforce the transparency, civil rights and liberties and the possibility for all actors, especially the small ones to be able to play a significant role in the future so-called Digital Single Market. Also, La Quadrature du Net points out the importance of a fair and equal regulation for all the actors, especially for local communities, non-profit actors and users' rights. This revision should not lead to a closed market with few monopolistic actors.

This letter is open for comments.

After many discussions with many European Community Networks (CNs), researchers from netCommons are happy to present a draft open letter on "policy recommendations for sustaining Community Networks". The letter is targeted at European policy-makers, who recently started working on an overhaul of the telecom regulatory framework.

This letter, drafted in collaboration with several European CNs and advocacy groups, is meant to offer a collective voice to this growing movement. Until March 8th, we would like to collect signatures from as many European CNs as possible, as well as other supporting organizations (be they advocacy groups, research projects, non-profits, SMEs, local authorities, etc.).

After this consultation period and the collection of signatures, we would like to send the letter to members of EU Parliament, national delegations at the Council of the EU, as well as to key officials from the EU Commission.

Several outcomes can be expected, including:
The publication of a joint press release by all signatories to disseminate the open letter as widely as possible (by the end of March).
Proposals for amendments reflecting the recommendations of this open letter, to be sent to key members of the EU Parliament before the first crucial vote on the Telecoms Package in late April.
A policy workshop to be organized later this year in Brussels.
Of course, all of these potential outcomes will depend upon the involvement of signatory organizations, and in particular of the willingness of CNs to work together.

But first, we are sharing the draft to a wider circle of CNs and other people interested in their activities for consultation and potential amendments to the text. Until March 8th, you can read and comment on the draft letter, offer corrections and suggest changes or additions by using co-ment, an online tool for collaborative writing. You can access the letter at the bottom of this page.

If and when you agree to sign the letter, please send the name of your organization, the country where it is based and its high-resolution logo to:advocacy@netcommons.eu (note that if your signature is dependent on the response brought to a specific comment you have made, please be sure to tag comment as "blocking").


Source : www.laquadrature.net | 28-Feb-2017 10:07

Telenor to roll out Google's new messaging service in Asia, Europe

(Reuters) - Alphabet Inc's Google said on Thursday it partnered with Telenor ASA to roll out Rich Communications Services (RCS), an upgraded messaging service, to the Norwegian telecommunications company's subscribers in Asia and Europe. The messaging service includes features such as group chats, photo sharing and read receipts among other things, Google said in its official blog.



Source : news.yahoo.com | 16-Feb-2017 12:07

Blackstone acquires London-based cloud computing firm Cloudreach
Blackstone, which has $100 billion in private equity assets under management, has acquired a majority stake in cloud computing business Cloudreach for an undisclosed sum, the investment firm said on Thursday. Cloud computing uses a network of remote servers hosted on the Internet to store, manage and process data, instead of a local server or a personal computer. London-based Cloudreach was founded in 2009 and has operations in seven countries, with clients including travel booking sites Sky Scanner and Trainline and publisher Time Inc. Research group Fast Track said in its 2015 report that Cloudreach was among the 20 fastest-growing British technology companies.
Source : news.yahoo.com | 16-Feb-2017 11:59

Spotify to relocate, more than double U.S workforce: New York state governor

Swedish music streaming service Spotify will move its U.S headquarters and more than double its workforce in the country by next year, New York governor Andrew Cuomo said on Wednesday. Spotify, one of Europe's most highly valued venture-backed startups, which is reportedly considering a potential U.S. stock market listing, has not yet shown a profit as it spends to grow internationally. The firm will move its New York office to the World Trade Center from the Midtown South area of Manhattan, adding more than 1,000 new jobs while retaining 832, the governor said in a statement.



Source : news.yahoo.com | 16-Feb-2017 01:26

Hackett says 'angry' brother beat him

Australian swimming great Grant Hackett has posted a photo of himself on social media with cuts and bruises to his face and accused his brother of assault, a day after the triple Olympic champion was arrested for a disturbance at his family home. Hackett, who has struggled with drug and alcohol problems away from the pool, was detained by Gold Coast police on Wednesday after suffering a "breakdown" at his parents' home, his father told local media. The swimmer's brother Craig later told reporters that Hackett was a "danger to himself and to the community" and that his family was unable to help him alone.



Source : news.yahoo.com | 16-Feb-2017 01:15

Swimming-Hackett says 'angry' brother beat him
Australian swimming great Grant Hackett has posted a photo of himself on social media with cuts and bruises to his face and accused his brother of assault, a day after the triple Olympic champion was arrested for a disturbance at his family home. Hackett, who has struggled with drug and alcohol problems away from the pool, was detained by Gold Coast police on Wednesday after suffering a "breakdown" at his parents' home, his father told local media. The swimmer's brother Craig later told reporters that Hackett was a "danger to himself and to the community" and that his family was unable to help him alone.
Source : news.yahoo.com | 16-Feb-2017 01:13

Kanye West unveils new Yeezy line during New York Fashion Week

By Melissa Fares NEW YORK (Reuters) - Three months after being hospitalized for exhaustion, rapper Kanye West made his first major public appearance on Wednesday, turning up for his Yeezy fashion show during New York Fashion Week. With his wife Kim Kardashian West in the front row next to Vogue editor in chief Anna Wintour, West debuted the fifth season of his high-end athleisure wear collection for Adidas to the fashion world's elite. Many social media users expressed their frustrations when they learned they would not be able to watch online, but critics were positive about the 39-year-old singer's latest runway show, saying the emphasis was on his new collection, rather than him.



Source : news.yahoo.com | 16-Feb-2017 00:40

U.S. takes pastor, software developer to trial over bitcoin exchange

By Nate Raymond NEW YORK (Reuters) - A Florida software engineer and a New Jersey pastor engaged in lies and corruption to facilitate an illegal bitcoin exchange business whose operators wanted to take over a small credit union to evade scrutiny, a federal prosecutor said on Wednesday. At the start of a trial in Manhattan federal court, Assistant U.S. Attorney Won Shin told jurors that programmer Yuri Lebedev schemed with others to bribe Trevor Gross, the pastor and head of a Jackson, New Jersey-based credit union housed in his church. Shin said Gross accepted bribes including a $150,000 church donation in exchange for helping unlicensed bitcoin exchange Coin.mx's operator take over Helping Other People Excel Federal Credit Union.



Source : news.yahoo.com | 16-Feb-2017 00:27

Ukraine charges Russia with new cyber attacks on infrastructure
By Natalia Zinets KIEV (Reuters) - Ukraine on Wednesday accused Russian hackers of targeting its power grid, financial system and other infrastructure with a new type of virus that attacks industrial processes, the latest in a series of cyber offensives against the country. Oleksandr Tkachuk, Ukraine's security service chief of staff, said at a press conference that the attacks were orchestrated by the Russian security service with help from private software firms and criminal hackers, and looked like they were designed by the same people who created malware known as "BlackEnergy." Russia's Federal Security Service (FSB) could not be reached for comment.
Source : news.yahoo.com | 15-Feb-2017 23:48

Spotify to relocate U.S. headquarters to 4 World Trade Center

(Reuters) - New York Governor Andrew Cuomo said on Wednesday Swedish music service company Spotify will expand its U.S. headquarters and relocate it to 4 World Trade Center, creating more than 1,000 new jobs and retaining 832 jobs. Spotify, which currently has offices in the Midtown South area of Manhattan, will move its New York office to the 378,000 square feet of office space owned by Silverstein Properties Inc in early 2018, Cuomo's statement said. Spotify, one of Europe's most highly valued venture-backed startups, is reportedly considering a potential U.S. stock market listing.



Source : news.yahoo.com | 15-Feb-2017 23:09

Travel website TripAdvisor's revenue misses estimates

(Reuters) - TripAdvisor Inc's quarterly revenue missed analysts' estimates, hurt by lower display advertisements on its websites and a fall in subscription revenue. Shares of the company, which owns websites such as TripAdvisor.com and Oyster.com, fell 4.3 percent to $50.45 in after-hours trading on Wednesday. The company's net income fell to $1 million, or 1 cent per share, in the fourth quarter ended Dec. 31, from $3 million, or 2 cents per share, a year earlier. On an adjusted basis, the company earned 16 cents per share. ...



Source : news.yahoo.com | 15-Feb-2017 22:40

Israel's Wix.com beats estimates, sees strong 2017

Wix.com, an Israel-based company which helps small businesses build and operate websites, forecast higher-than-expected revenue in 2017 after fourth-quarter revenue and earnings topped estimates. It had been forecast to earn 3 cents a share excluding items on revenue of $81.65 million, according to Thomson Reuters I/B/E/S. Wix offers free basic features for setting up websites but users must pay for extra services such as shopping carts, individual web addresses and site traffic analysis. The number of registered users surpassed 100 million this month, Wix said.



Source : news.yahoo.com | 15-Feb-2017 12:28

China drone maker courts online matchmaker Zhenai
Zhenai.com, one of China's largest matchmaking websites, has found itself an unlikely suitor in drone manufacturer DEA General Aviation that said on Wednesday it wants to buy the popular dating website to expand its business. DEA said Zhenai reported 1 billion yuan ($145.59 million) in revenue last year and that it plans to integrate the dating website into its home appliance business to heed Beijing's so-called "Internet Plus" strategy. Matchmaking is big business in China, where single people are often subjected to tough lectures from relatives keen on reinforcing the importance of marriage and securing the family blood line.
Source : news.yahoo.com | 15-Feb-2017 11:48

Clash of Clans maker Supercell's profit grows despite Pokemon challenge

Finland's Supercell, the maker of hit mobile game Clash of Clans, reported on Wednesday core profit rose 8 percent last year, helped by the launch of a new game and despite the challenge from Nintendo Co's smash hit Pokemon GO. Supercell, majority owned by China's Tencent Holdings Ltd , said earnings before interest, tax, depreciation, and amortization rose to 917 million euros ($967 million) last year from 848 million in 2015. With largely flat revenue of 2.1 billion euros, the profit improvement was partly due to lower spending on advertising and the successful launch of its latest game, Clash Royale, it said.



Source : news.yahoo.com | 15-Feb-2017 11:31

Hong Kong police struggle to stop brokerage hacking spree

By Michelle Price HONG KONG (Reuters) - Hong Kong police are struggling to deal with digital pump-and-dump schemes targeting brokerages - a little-known type of computer-generated fraud that surged in the Chinese territory last year. In the scheme, criminals invest in thinly traded penny stocks and then manipulate their share prices by ordering trades from hacked brokerage accounts. After last year's cyber-heist of $81 million at Bangladesh's central bank and a series of hacks of ATM's around the world, authorities fear such pump-and-dump schemes could be increasingly used for electronic theft.



Source : news.yahoo.com | 15-Feb-2017 03:56

Facebook launches app for watching its videos on TV

(Reuters) - Facebook Inc is launching an app for smart TVs that will help the social network's users enjoy its videos on a bigger screen. The app will roll out soon from app stores for Apple TV, Samsung Smart TV and Amazon Fire TV, the company said in a blogpost on Tuesday. The Wall Street Journal reported last month that Facebook was creating an app for TV set-top boxes that would bring the company closer to live video and video advertisements.



Source : news.yahoo.com | 14-Feb-2017 21:13

YouTube, Disney ditch PewDiePie over anti-Semitic content

YouTube and Walt Disney Co have cut their ties with influential Swedish social media star PewDiePie after he posted a series of videos deemed anti-Semitic. YouTube said it had canceled the second season of the comedian's reality show, "Scare PewDiePie," and taken his channel, which has some 53 million followers, off its premium advertising service. "We've decided to cancel the release of 'Scare PewDiePie' season 2 and we're removing the PewDiePie channel from Google Preferred," a YouTube representative told Hollywood trade publication Variety on Tuesday.



Source : news.yahoo.com | 14-Feb-2017 18:35

Murders, robberies of drivers in Brazil force Uber to rethink cash strategy

By Stephen Eisenhammer and Brad Haynes SAO PAULO (Reuters) - On a Thursday night last September, Uber driver Osvaldo Luis Modolo Filho accepted a ride request from a teenage couple on the eastern edge of Sao Paulo, to be paid in cash. A few blocks from their destination, the passengers – who hailed the ride on the Uber app with a false name – drew two blue-handled kitchen knives. Uber said Modolo Filho was its first driver to be murdered in Brazil.



Source : news.yahoo.com | 14-Feb-2017 07:30

New witness delays trial over bitcoin exchange tied to JPMorgan hack

By Nate Raymond NEW YORK (Reuters) - The trial of two men was delayed on Monday in a case stemming from a probe into a bitcoin exchange and a data breach at JPMorgan Chase & Co after prosecutors revealed a new witness. Jury selection was set to begin in Manhattan federal court in the case of Yuri Lebedev, whom authorities call the architect of bitcoin exchange Coin.mx's platform, and Trevon Gross, a pastor and ex-chairman of a now-defunct credit union.



Source : news.yahoo.com | 14-Feb-2017 02:11

Verizon's move to unlimited data ups ante in wireless war

By Anjali Athavaley NEW YORK (Reuters) - Verizon Communications Inc's announcement that it will once again offer an unlimited pricing plan marks a shift in its thinking as a price war among the four biggest U.S. wireless carriers accelerates. The biggest wireless carrier in the United States said on Sunday that it will offer an unlimited data plan for the first time in more than five years. The plan, priced at $80 a month for unlimited data, talk and text on a single line, is cheaper than AT&T Inc's unlimited plan for DirecTV and U-Verse subscribers but costs more than plans offered by smaller rivals T-Mobile US Inc and Sprint Corp .



Source : news.yahoo.com | 13-Feb-2017 22:59

Germany to deepen military ties with France, others: sources

By Andrea Shalal BERLIN (Reuters) - Germany will move forward this week with plans to set up a joint fleet of Lockheed Martin Corp C-130J transport planes with France and join a Netherlands-led fleet of Airbus A330 tanker planes, defense ministry sources said on Monday. The agreements come as Germany and other NATO members face increasing pressure from the United States to spend more for their own military and reach NATO's target of devoting 2 percent of gross domestic product to defense spending.



Source : news.yahoo.com | 13-Feb-2017 20:51

U.S. bank trade group picks online lending partner
By Anna Irrera NEW YORK (Reuters) - The American Bankers Association, a trade group for U.S. banks, has endorsed Chicago-based startup Akouba as a technology provider to enable its members offer small business lending online. Reuters had reported in January that the ABA was running a formal bidding process to secure an online lending partner, as a growing number of banks launch digital lending services or partner with startups in the sector. Akouba, which provides a loan origination and underwriting platform that integrates with a bank's own credit policies, was chosen because of a number of factors, including its ability to assess and manage risk, the ABA said on Monday.
Source : news.yahoo.com | 13-Feb-2017 14:32